Today, skip the meat course and amp up your veggie servings in honor of Meatless Monday. Don't worry — this isn't a campaign to make you go veg, but more a way to promote better foods that help prevent the big 4: heart disease, cancer, stroke and diabetes. Better still, ditching meat once a week reduces your costs at the checkout.
What is Meatless Monday?
This national campaign was crafted to help us put more fruits, veggies and whole grains back in our diet. In 2003, the each person in the U.S. was eating 222 pounds of meat per year — almost double the recommendations. Unfortunately, too much meat increases your saturated fat and cholesterol intake, which, in turn, increases the risk of many diseases.
About 22% of Americans get the recommended 5 to 9 fruits and vegetable servings per day, but it's typically starchy corn or potatoes day after day — not an assortment of brightly colored veggies. By lowering your meat intake once a week, you can also reduce your diet's environmental impact (animal-based foods take more resources to create).
The Guidelines
To start, the guidelines say that less than 7% of your daily calories should come from saturated fat and 300 mg or less from cholesterol. To stick to that, you wouldn't want red meat, pork, chicken, turkey and any high-fat dairy (whole milk or cheese) on your Monday menu. Limit eggs to 1 per day. This isn't a no-protein initiative though; fish and seafood high in omega-3 fats — such as tuna and salmon — are encouraged since they help lower cholesterol. Low-fat dairy such as 1% or fat-free milk, low fat cheese or yogurt are also good.
Balancing Your Proteins
Remember, protein is found in plant foods too — you just need to know where to get it. Beans, peas, lentils and whole grains contain protein. Combining foods such as rice and beans produces the same protein quality as a piece of chicken — just without all the cholesterol and saturated fat. Like I just said above, fish is another great protein to put on your plate.
A Month of Meatless Mondays
Maybe you're not ready to go whole-hog (okay, that phrase doesn't work here) but try it for a month. Here are 4 balanced menus of all-day meatless eating:
More posts from Toby Amidor.
Similar Posts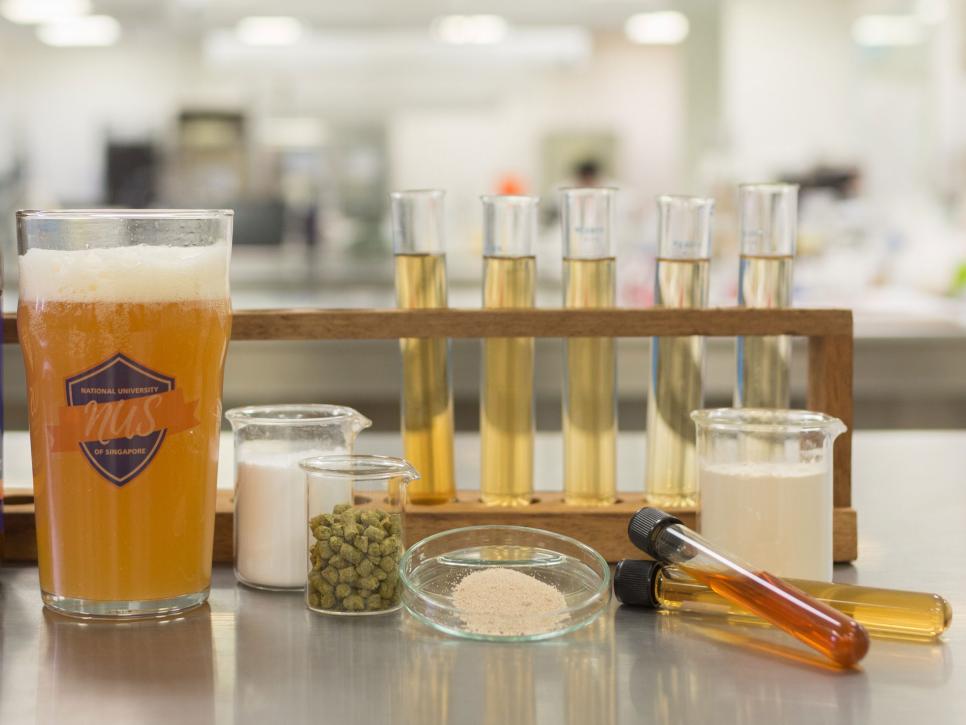 A research team at the National University of Singapore has created a probiotic sour beer....