Sure, my family lives in Connecticut, but May 5 has a special significance in our house — we just love Mexican food. Some Mexican dishes — especially the Americanized versions — can be cheese and fat overloads. Create a mid-week fiesta full of bold and spicy flavors, without the calorie worry.
The Signature Beverage
Mexican food needs a sassy drink. Sweet and tart limeade is perfect (and adds an extra dose of vitamin C). If you want to give it some edge, add a shot of tequila for a lower-calorie margarita alternative — or opt for light Mexican beer and garnish it with a few extra lime wedges.
Recipe: Limeade
The Starter
Kick off the flavor fest with a simple guacamole. Avocados are high in healthy fat but also high in calories, so keep portions to a few spoonfuls. Serve with baked tortilla chips or small portions of regular chips (about 5-7 chips per person). That way you'll save room — and calories — for the main course.
Recipe: Food Network Kitchens' Guacamole
The Main Plate
Tequila isn't just for shots, you know. The liquor also gives depth and flavor to chicken, pork and beef marinades. In the mood for grilling fish instead? Mahi-mahi stands up well to spices and is firm enough to stay together on the grill. Chicken or fish, either work well with some rice or warm corn tortillas — topped with a fresh-and-tangy jicama salad. If you haven't tried jicama before, do it — the veggie is super crunchy, mildly sweet and has loads of fiber and vitamin C.
A Sweet, Cooling Finish
Now that the weather is turning, cool desserts are back in style. Sorbets are often a better choice than ice cream and other high-fat sweets. Plus, icy fresh mango is perfect for cleansing the palate after a fiery meal.
Dana Angelo White, MS, RD, ATC, is a registered dietitian, certified athletic trainer and owner of Dana White Nutrition, Inc., which specializes in culinary and sports nutrition. See Dana's full bio »

You Might Also Like:
More posts from Dana Angelo White.
Similar Posts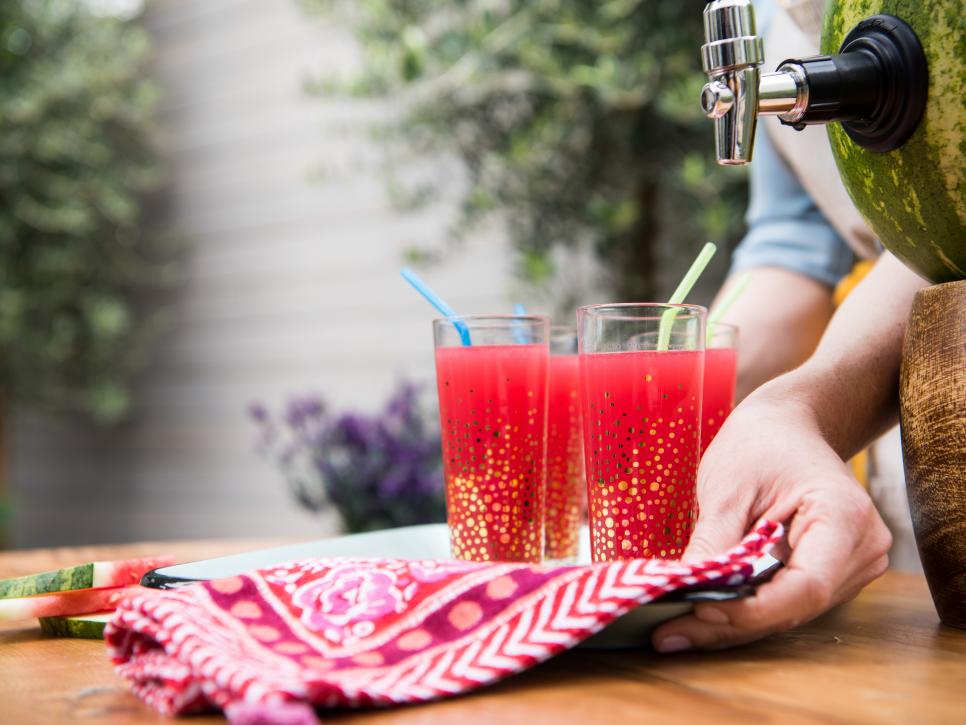 Tips and ideas for enjoying watermelon....