One must-have for any home cook is a healthy stock. Yes, there are the canned and boxed kinds, but save some money and control the sodium by doing it yourself. Spend a few hours this weekend creating one that you can keep for months.
Stock vs. Broth
Okay, first things first — to clarify: broth is made using the meat (i.e. chicken and shellfish), while stock uses the bones (or veggie scraps), which gives off a richer flavor and mouthfeel due to the gelatin released during cooking.
To prep a stock, you cook up water, bones, herbs, spices and a regular or white mirepoix. Mirepoix? That's a combo of onions, carrots and celery (sometimes leeks or tomatoes); a white mirepoix uses onions, fennel, leeks and celery. You may also hear about brown stocks, which are created by browning the bones first.
Types of Stocks
All stocks have the same basic idea — you start with a mixture of veggies, bones, seasonings and water, then boil and simmer for several hours and presto! You have a delicious liquid good for making soups, stews and sauces.
If you're a stock beginner, using chicken bones to make a chicken stock is a good start. Foodnetwork.com has a helpful video for making a basic chicken stock.
Veal and beef stocks are also flavorful options. If meat's not your thing, try fish or veggie stock, made with various herbs, spices and sometimes wine.
After simmering, always strain the stock and remove the fat by skimming the top; refrigerating causes the fat to coagulate on top. By skimming the fat, you create a virtually fat- and calorie-free liquid. One cup of stock ranges from 0-40 calories.
Stock Making Tips
Here are other basic things to keep in mind:
Remove excess fat from the bones before using them.
Make sure to bring your pot to a rapid boil; then lower the heat and simmer.
Occasionally skim the impurities that rise to the surface with a ladle or skimmer.
Cool stock properly.
Divide the stock and freeze half for a later date (up to 3 months).
Uses for Stocks
We could be here all day answering this one. You can use it in soups, stews, sauces or for cooking roasts. This flavored brew also works when prepping rice, pasta, buckwheat and other grains.
TELL US: What's your secret to good stock making?
More posts from Toby Amidor.
Similar Posts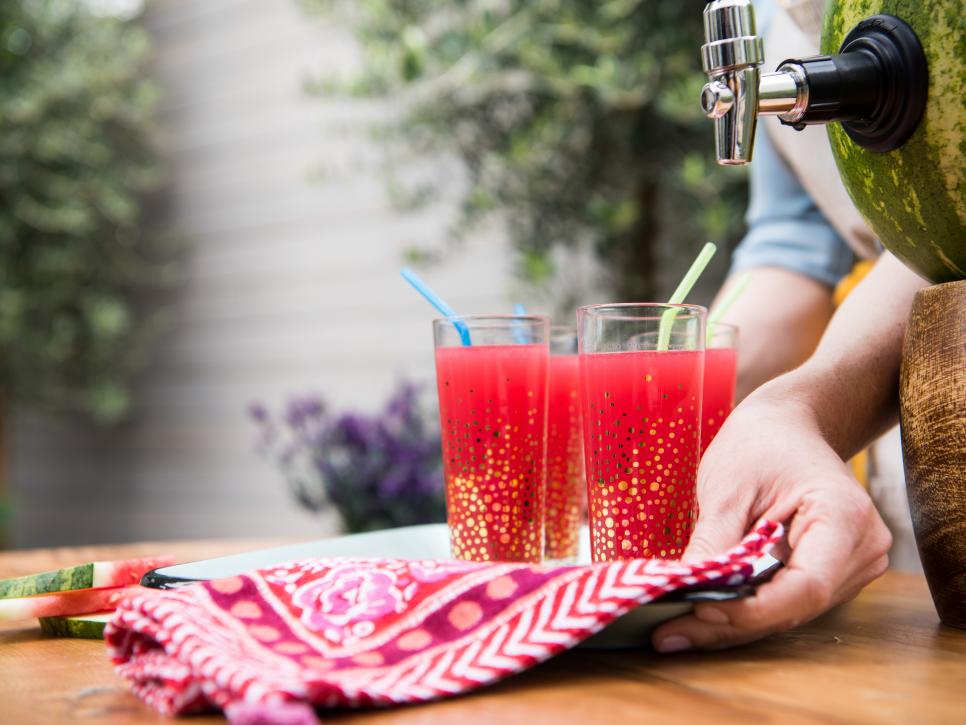 Tips and ideas for enjoying watermelon....