In my family, Easter is a big holiday for spotlighting fresh foods. We toast winter (finally) ending and spring hitting full swing with seasonal faves. Here's a lighter, simpler Easter menu you might want to try.
Appetizers
Nothing says spring like asparagus — simple smoked salmon bundles take only seconds to make. If smoked salmon's not your thing, try thin slices of lean prosciutto instead. (Check out some of our other favorite finger foods.)
Salad
Add more fresh veggies to the meal with this Orange and Fennel Salad. Sweet orange takes the licorice edge off the raw fennel, and the tang from vinegar and dried cranberries is a nice addition to a savory main course such as ham. You might also serve this dish after the main course — fennel's known to help with digestion.
Main Course
Ham is a classic for Easter (and Toby did a whole post on how to lighten up your baked ham). Ina Garten's Orange Baked Ham has a sweet-and-spicy glaze made from orange marmalade, brown sugar and Dijon mustard — a great balance to the smoky meat. This recipe serves 35, so you might want to cut it in half depending on how many people you are cooking for (or invite a crowd). Don't cut it too much, though — leftovers work well in sandwiches, salads and omelets.
Pair your sliced ham with a creamy Garden Risotto. Risotto is easy to make, and this combo of rice and spring veggies is like two side dishes in one.
Dessert
After the Easter egg hunt, treat your guests to Banana Cream Pie Parfaits. Another great dessert (or an Easter basket stuffer) is anginetti cookies. Made for Christmas or Easter, these delicate cookies are subtly sweet and buttery. Try making them them with lemon or anise extract.
TELL US: What will be on your Easter table this year?
More posts from Dana Angelo White.
Similar Posts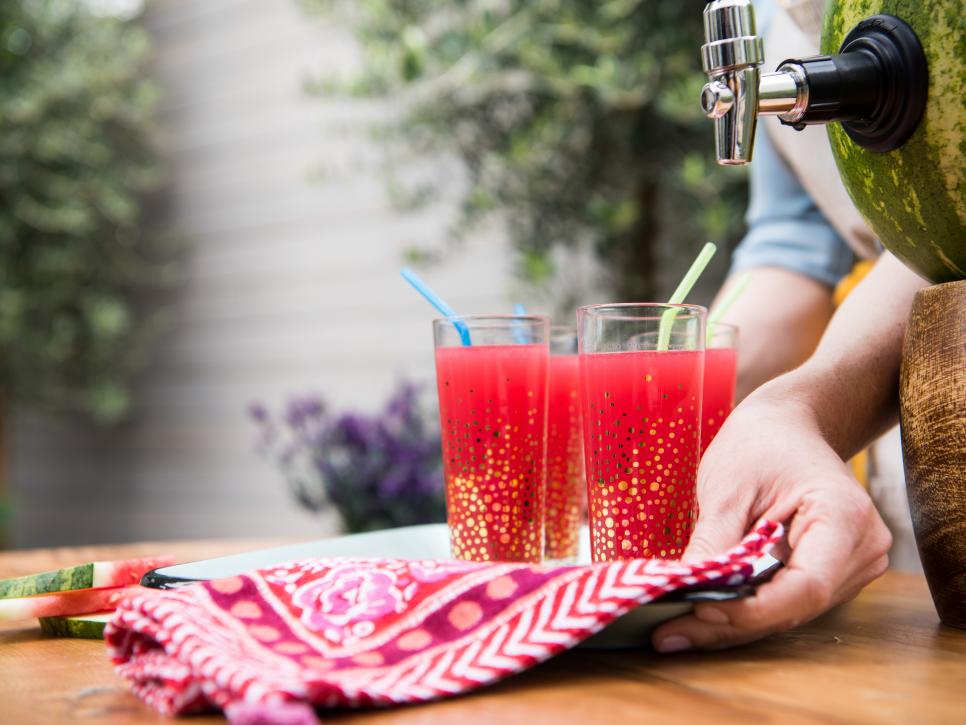 Tips and ideas for enjoying watermelon....