We've said it before and we'll say it again — herbs are an easy way to give low-cal flavor to many dishes. Better still, you add extra nutrients such as vitamins A and C, fiber and phytochemicals. Looking to explore? Here are our five favorites and ways to use them.
Fresh or Dried?
First things first: should you opt for fresh or dried? Both complement different recipes in various ways. Fresh herbs work best in salads, salsas, lightly cooked sauces and dips. Use dried herbs for spice rubs, marinades and hearty soups or stews. You can substitute dried for fresh in some recipes — just use less because the dried versions are more potent. If you do go for fresh, keep them in a plastic bag in the refrigerator for about a week. Dried herbs will keep in your pantry or spice rack for about one year. Try to store them away from direct heat, too.
1) Parsley
If I had to choose one fresh herb to use, it would be flat leaf parsley. You may see it garnishing restaurant plates, but are you adding it to dishes? It has a fresh, mild flavor that can brighten up most meals. I add it chicken or fish or to chopped lettuce to boost a salad mix. Try parsley in a basic pesto to toss with pasta. Combine with lemon zest and garlic to make a gremolata, which you can mix with roasted potatoes right out of the oven. Speaking of garlic, chewing on parsley can help naturally freshen your breath.
2) Tarragon
I used to be a bit intimidated by tarragon because of its anise flavor. Once I started experimenting, I realized you can add a small amount to chicken, fish and vegetable dishes and nothing tastes like licorice! I love adding fresh or dried tarragon to chicken salad. Dried tarragon is the secret ingredient to my vegetarian chili, and tarragon-flavored vinegar works wonders in a homemade vinaigrette; look for it in specialty food stores.
3) Chervil
Never heard of this one? Chervil, a close relative to parsley, is milder and has a hint of anise and a more feathery texture. I sometimes have trouble finding it at the grocery store and usually turn to my farmers' market. I also like to grow my own in a kitchen garden. Add handfuls of torn leaves to salads, or try chopped chervil in deviled eggs for perfect summer party snack. Chervil also goes well with sautéed carrots or on top of a warm bowl of risotto.
4) Basil
I don't know many people who don't love basil. Dubbed the "royal herb" by ancient Greeks, this member of the mint family is common in Mediterranean and Thai cuisines – especially Italian dishes. Basil is mild enough to serve with lighter fare such as eggs, fish and pork but also stands up well to a tomato sauce or savory hummus.
There are several varieties of basil, too – experiment with lemon basil, purple basil or cinnamon basil. They have subtle flavor differences that can really liven up your salads, pesto and pizzas.
5) Oregano
Dried oregano is a pantry staple for most folks. Its earthy, spicy flavor is perfect in lasagna and stuffed peppers, but what about the fresh stuff? Fresh oregano has the same spicy bite but a stronger flavor. Since it's such a sturdy herb, I like to cook it a bit instead of eating it raw. Toss some into a skillet and sauté with olive oil garlic and sliced zucchini; then add a little salt and pepper and you've got an simple, summertime side dish. Oregano also goes well with tomatoes. Try making Broiled Tomatoes with Feta and Fresh Oregano or a flavorful quick marinara sauce.
TELL US: What are your favorite herbs and how do you like to use them?
More posts from Dana Angelo White.
Similar Posts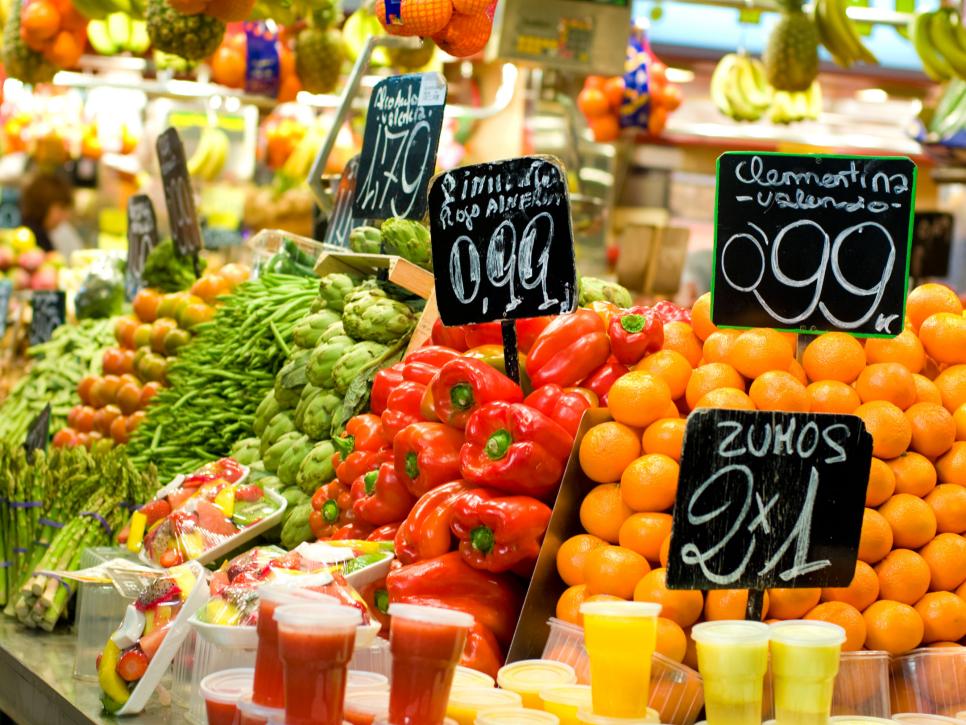 Stave off vacation weight gain with these easy, nutritionist-approved tips. ...