Oh, dirt cake, I remember the first time I saw it. That pot filled with pudding and cookie crumbs really looked like a plant. Thankfully, it didn't taste that way. In honor of April Fools' Day, here are some sneaky dishes to trick loved ones with — or at least give them a smile. All you need is some creativity and maybe a little food coloring.
Mashed Potatoes & Gravy
Give the savory classic a sweet twist thanks to vanilla ice or frozen yogurt drizzled with caramel sauce.
Meatloaf Cupcakes
Make some mini-meatloaves (lightened up, of course) and "frost" with mashed potatoes. If you have a pastry bag, fill it with the whipped potatoes to get those authentic grooves.
Hamburger Cookies
Combine vanilla wafers, Thin Mints (it is Girl Scout Cookie time!) and sesame seeds to make these clever little sliders.
Grilled Cheese Sandwiches
Top a couple slices of toasted pound cake with orange frosting.
Gelled Juice
This glass of "juice" is definitely spill-proof — don't forget to put the straw in before it sets!
Apple French Fries
Baked apple slices tossed in cinnamon become some yummy steak-cut fries.
Green Cereal
Add a drop of food coloring to the bowl and top with dry cereal. Wait for your spouse or kids to pour in the milk and see their cereal turn green!
Disney's Familyfun.com site has more great ideas here.
[PHOTO: "Eat This Dirt Cake" by Chef Edlear / Recipezaar]
TELL US: What are your favorite "trick" recipes?
More posts from Dana Angelo White.
Similar Posts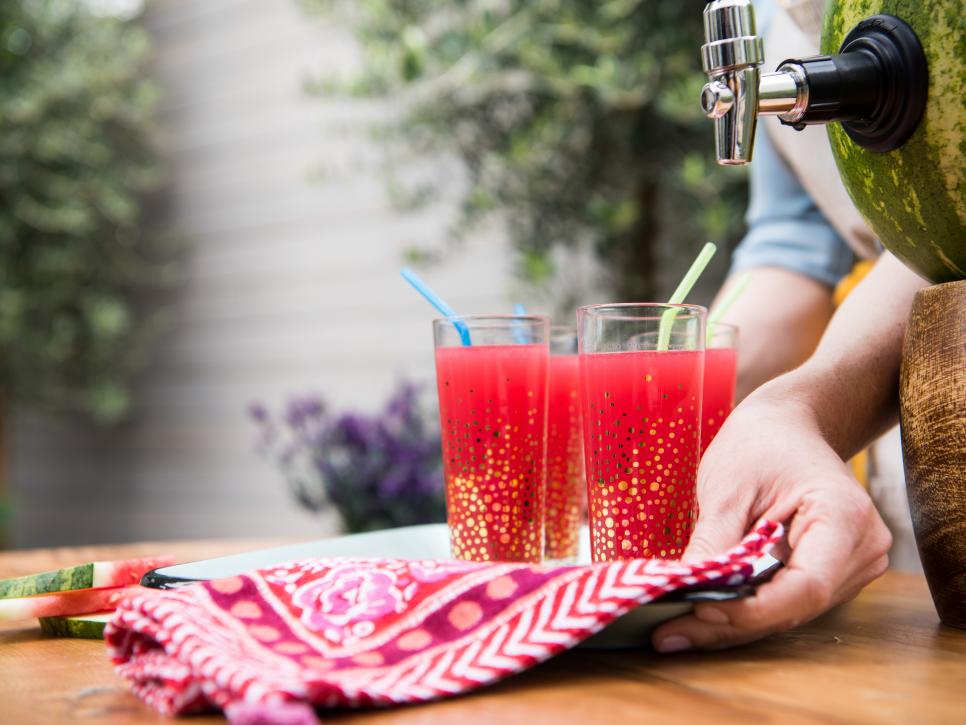 Tips and ideas for enjoying watermelon....