I don't eat a lot of red meat, but when the craving strikes, I won't deprive myself. Here are a few ideas for ordering a dreamy burger while avoiding a calorie nightmare.
Nutrition Lowdown
Many of your favorite restaurant cheeseburgers tip the scales at 1,100 calories and 75 grams of fat (that's more than a days worth!). You can shave off calories and fat immediately just by making your own burgers with 3 to 4 ounces of lean ground beef — or cutting down the restaurant burger to that size. Beef is a great source of protein and iron; lean varieties have all these nutrients and less artery-clogging saturated fat.
Resist the Temptation to "Supersize"
No need to order the 5-pound burger — the smaller, the better (kid's menu, anyone?). Be smart and pass on the mound of fries and gallon of soda (classic companions to a juicy burger). So your burger isn't lonely, order up a side salad or some steamed veggies. If your burger just isn't the same without the fries (I hear ya!), make sure you split the order with a buddy or two.
Lighter Burger Options
Lighter alternatives to beef include ground turkey, chicken or bison. Sometimes cheeseburgers come on 300-calorie buns; see if you can have your burger on an English muffin or sliced bread instead. Ask if there is low-fat cheese (every little bit helps), skip the bacon and steer clear of mayo and "special sauce" (which might be a sodium, sugar and fat nightmare) — go for low-fat condiments such as ketchup, mustard, relish or pickles.
[Photo by Tom Censani]
TELL US: What's your favorite low-cal way to prep a burger?
More posts from Dana Angelo White.
Similar Posts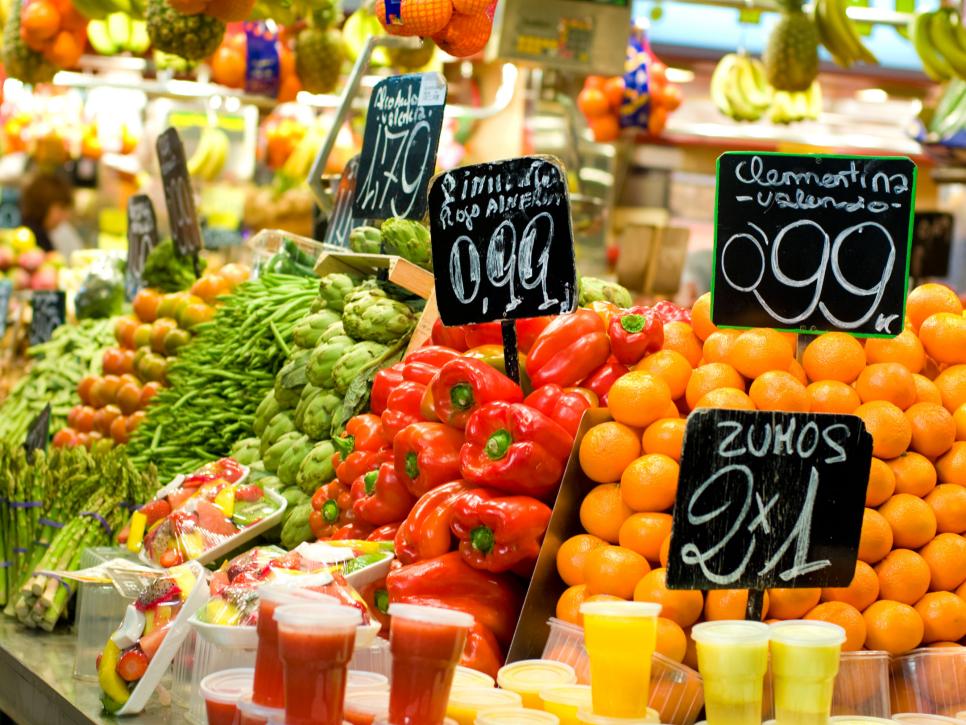 Stave off vacation weight gain with these easy, nutritionist-approved tips. ...