The end of winter is always the time when I want some new fruit! I love the apples and citrus that are available at the market, but I need a change. That's when I turn to the dried stuff and look for ways to experiment with them in dishes.
How Fruit Is Dried
Fruits contain a lot of water, which is removed in the drying process. The method of drying depends on the type of fruit. For example, some raisins are dried in the sun with no chemicals added, while others are treated with sulfur dioxide.
So What Is Sulfur Dioixide?
Used to prevent discoloration, sulfur dioxide is a common addition when processing dried fruit. The chemical destroys vitamin B-1 (a.k.a. thiamine) and causes severe reactions in people sensitive to the chemical, specifically asthmatics. These days, sulfur-free versions are available in your local markets (and if you are still not sure, check the ingredients).
The Nutrition Rundown
Fruit naturally contains the sugar fructose, which becomes more condensed when it's dried. For example, it takes three pounds of plums to make one pound of California dried plums (a fancy name for prunes). This means you can easily consume more calories when munching on dried fruit than a piece of fresh fruit. Portion control is very important with dried fruit, but varies depending on which type you're eating. Seven apricot halves or 2 tablespoons of raisins, blueberries, cherries and cranberries equal the same calories as a fresh apple or orange.
Fresh fruits naturally contain many water-soluble vitamins such as vitamin C and B-vitamins, which are leached out during the drying process. Dried fruit, however, are a great source of fiber and can help diversify the flavors in your food (especially during the end of the winter for us east coasters!).
(Check out this New York Times article for more on the nutritional comparisons between dried and fresh fruit.)
All the Varieties
Dried figs, prunes, currants and dates are good sources of fiber and potassium (good for heart health). Certain dried fruits, including figs, apricot, raisins and dates, are also a good source of iron. Many also contain various antioxidants, especially berries. Other dried fruits available are blueberries, papaya, goji berries, star fruit, pineapple and apples. If you want it, you likely can find it!
Many companies add sugar to their dried fruit, so make sure you check the label. You should also look to see if it was fried — this happens with many banana chips. Trader Joes sells a variety of dried fruits as does Whole Foods. Another favorite company of mine is Just Tomatoes — I love to mix the different varieties!
Cooking with Dried Fruits
Want to be adventurous? Dry your own fruit! Dried fruit works well as a snack — my son loves nibbling on raw almonds placed inside a pitted date. Throw together a homemade trail mix with a handful each of your favorite dried fruit and different nuts and seeds. You might add 2 tablespoons of dark chocolate chips to the mix to satisfy your chocolate craving. Try making these Walnut and Dried Cherry bars for a great on-the-go snack.
Add some dried berries or apricots to yogurt or your morning oatmeal. Dried fruits help create a sweet flavoring to your meats and poultry such as dried apricots on pork. And don't forget dessert! Merlot Poached Figs wth Vanilla Frozen Yogurt makes for a delicious finish to your dinner.
More posts from Toby Amidor.
Similar Posts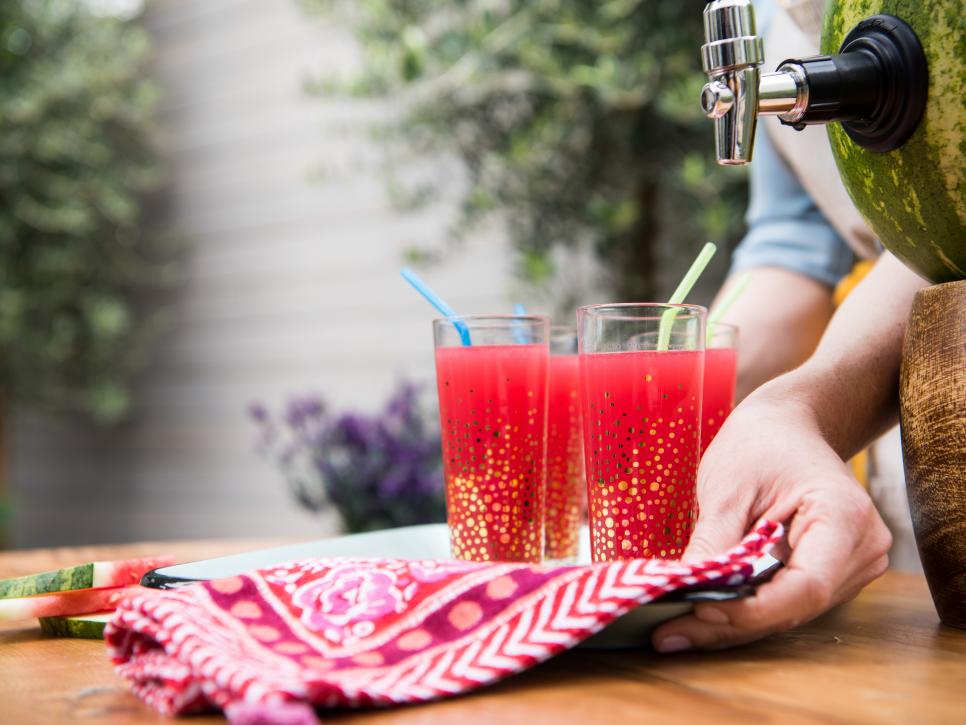 Tips and ideas for enjoying watermelon....