Smoothies are a healthy dieter's best friend, but not all are created equal. Here are tips for creating a light and satisfying drink — all in five minutes or less.
The Base
Deciding the base of your smoothie is essential for keeping those calories down. Whole milk contains 150 calories per cup and 5 grams of saturated fat. Using fat-free (skim) milk cuts 65 calories and eliminates practically all the saturated fat.
With 130 calories per cup, soy milk is another option. Look for light soy milk, which comes in plain, chocolate and vanilla flavors and has only 70 calories per cup. Silken tofu also works well to give smoothies thickness and a great thickness. The tofu will pick up the flavors you mix it with — so make no faces until you've tried it (that's my rule!).
For frothier smoothies, use a small amount of flavored sorbet. Ice is also a great option that will save you calories so you can add other goodies to your smoothie.
The Mixers
Fruit combinations really make a smoothie. Try a combo of various berries or tropical fruit blended together. Add a splash of fruit juice to add more flavor — for example, add 1/4 cup pomegranate juice to strawberries and peaches.
Fresh fruit always works, but beware of the frozen ones. Some packages have added sugars — check your list of ingredients. You can also freeze fresh fruit. Freeze a sliced banana overnight and it'll be ready for a morning drink.
The Protein
If you're recharging post-workout or want to try a smoothie for breakfast, you want some extra protein. Try adding a tablespoon of peanut butter or a scoop of whey or soy protein powder. Choose a protein powder without added herbs, chemicals or artificial sweeteners. Don't overdo it with powders, though — it can create a grainy, chalky texture.
Be Creative
Experiment with different foods to create different flavors. Avocado adds texture and healthy fats — just add a sliver since it's a high-calorie fruit. Add whole grains such as rolled oats or cooked quinoa. One of my all-time favorite smoothies I had overseas featured cooked quinoa mixed with various melon juices. Try flaxseeds for some omega-3 fats or ground instant coffee, a shot of espresso or a dash of cocoa powder for an extra kick.
Smoothie recipes to try:

TELL US: What are your favorite smoothie combos?
More posts from Toby Amidor.
Similar Posts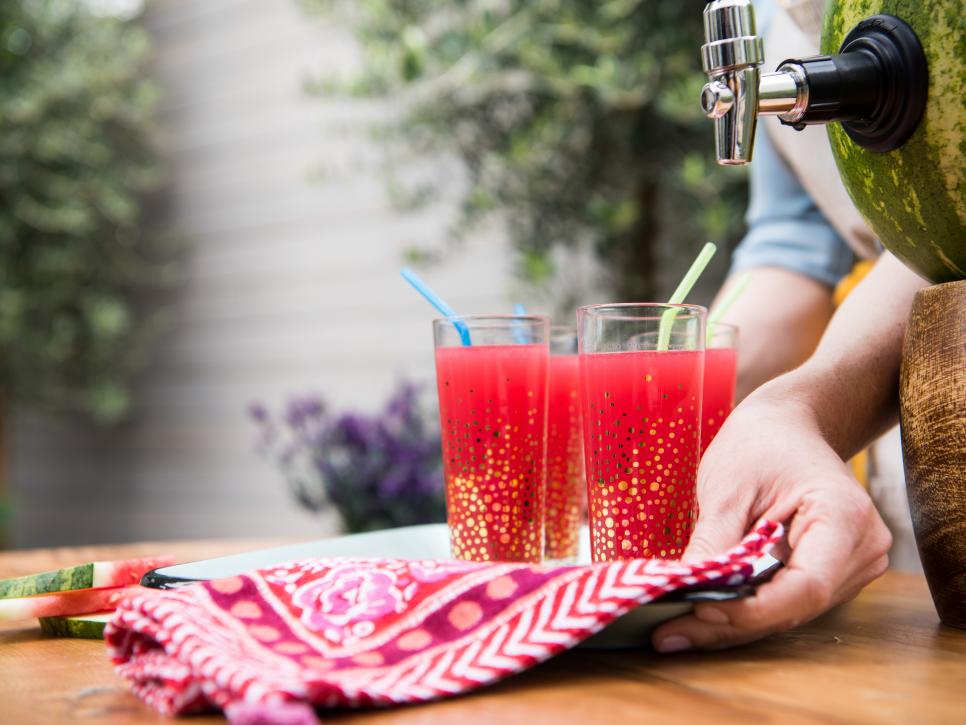 Tips and ideas for enjoying watermelon....