Looking for a creative replacement for table sugar? These four natural sweeteners can bring new flavors and different levels of sweetness to your favorite recipes. The best part is that they're less processed than the "white stuff."
Honey
Honey contains powerful antioxidants, and the different kinds of honey have unique flavors. Drizzle clover honey over waffles or try milder Acacia honey in a smoothie. To learn more about honey, check out Toby's post on honey's benefits.
Agave Nectar
The plant that gives us tequila also provides the luscious golden sap known as agave nectar. It looks similar to honey and has a mild flavor that is truly unique — yet, not at all overwhelming. Though it's sweeter than sugar, agave nectar is digested more slowly, which keeps blood sugar more stable. All that sweetness means you can use less, which will save you a few calories. It's versatile enough to use in baked goods, brewed tea or even marinades. Agave also contains sapogenins, a compound that helps fight inflammation.
Brown Rice Syrup
Made from cooked brown rice, this sweetener has a complex, pleasant and almost tangy flavor. Similar to agave, brown rice syrup takes longer to digest, which helps prevent drastic spikes in blood sugar. Use brown rice syrup in recipes that call for maple syrup (another great sugar alternative). Flavor brown rice syrup with cinnamon or drizzle over a fruit salad. For a revised muffin recipe, replace each cup of sugar with a half cup of syrup.
Pomegranate Molasses
This gorgeous dark red syrup has a deep, rich flavor. This sweetener is a concentrated source of pomegranate juice, which provides polyphenols — antioxidants that protect from cancer and cardiovascular disease. Pomegranate molasses may be a bit harder to find than some of the other sweeteners; look for it online or, better yet, try making your own. You'll be surprised at all the places you can use it. Try it in the classic Middle Eastern dip called Muhammara.
More posts from Dana Angelo White.
Similar Posts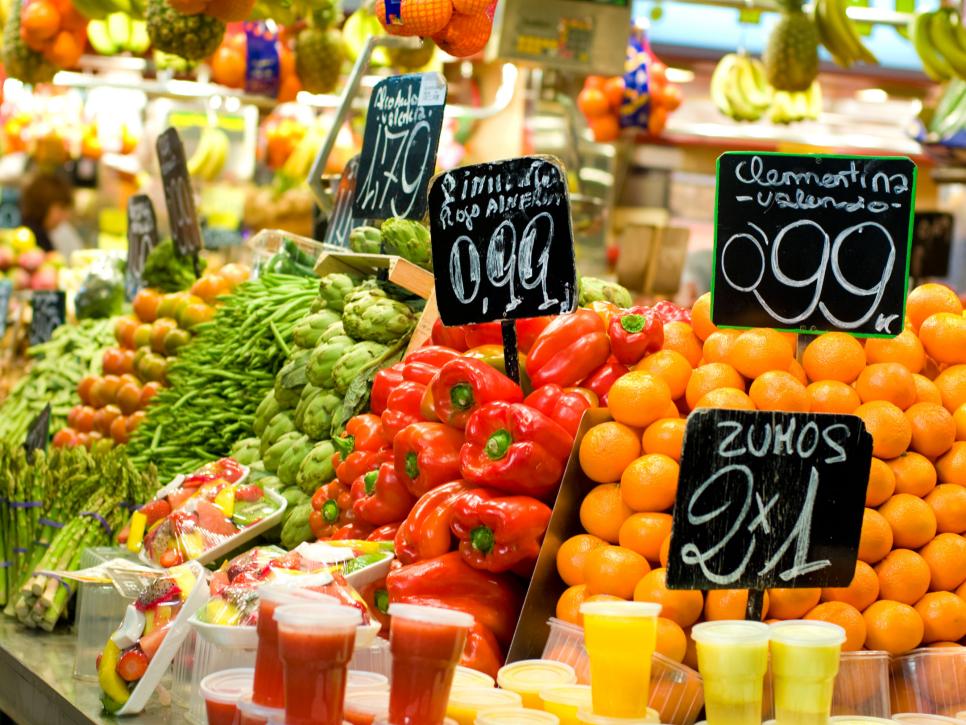 Stave off vacation weight gain with these easy, nutritionist-approved tips. ...