My husband always tells me that I have big eyes but a small stomach. I'm not the only one, I know. Thankfully, some wise designers out there have come up with tableware to help measure our portions. Here are some you might want to try. A few are even stylish!

Portion-Perfect Plates
Slimware emphasizes portion consciousness with a sleek look. Your plate should be filled with veggies (2 cups leafy, 1 cup chopped or 1/2 cup cooked), carbs (1/2 cup cooked pasta, rice or potato or 1 slice of bread) and protein (3 ounces cooked skinless poultry or fish or 1.5 ounces cooked lean meat). These plates are dishwasher safe. The Sunburst and Downtown Chic designs are my favorites.
Price: $39.95 (set of 4)
Jeffrey Harris's collection has been featured on Oprah and helps you measure food to equal a quarter protein, a quarter starch and half veggies.
Price: $24.00 each
The Portion Doctor has the plates I demo to my clients. These 8-inch glass plates are no eye pleaser (so if you're having company, measure out onto it and then transfer to another) but can go in the dishwasher and are easy to use.
Price: $13.99 each
My favorite of the bunch is the EZ Weight Plate, which comes with cup covers that make it easy for on-the-go meals. This is ideal for work or school.
Price: $16.95

Snack Stoppers
Endlessly digging into the bag of chips? Try these bowls to help portion out your snack. From Gold Violinm the bowls have a 5 1.2-inch diameter and are 2 1/4–inches in height. There's an easy-to-read measurement line the inside of them, too. They are safe for the dishwasher and microwave.
Price: $18.00 each
The Yum Yum Dish is a cool 4-ounce bowl specifically designed for those packaged food snackers who sometimes can't stop. Fill the bowl with your choice snack and don't look back.
Price: $22.00 (set of 4)

The Portion Placemat
Sometimes you just need to jog your memory on how much to take. The front of this double-sided, reusable placemat shows common portion sizes; the back, meanwhile, reviews the types of foods that belong on your plate.
Price: $5.00 each
More posts from Toby Amidor.
Similar Posts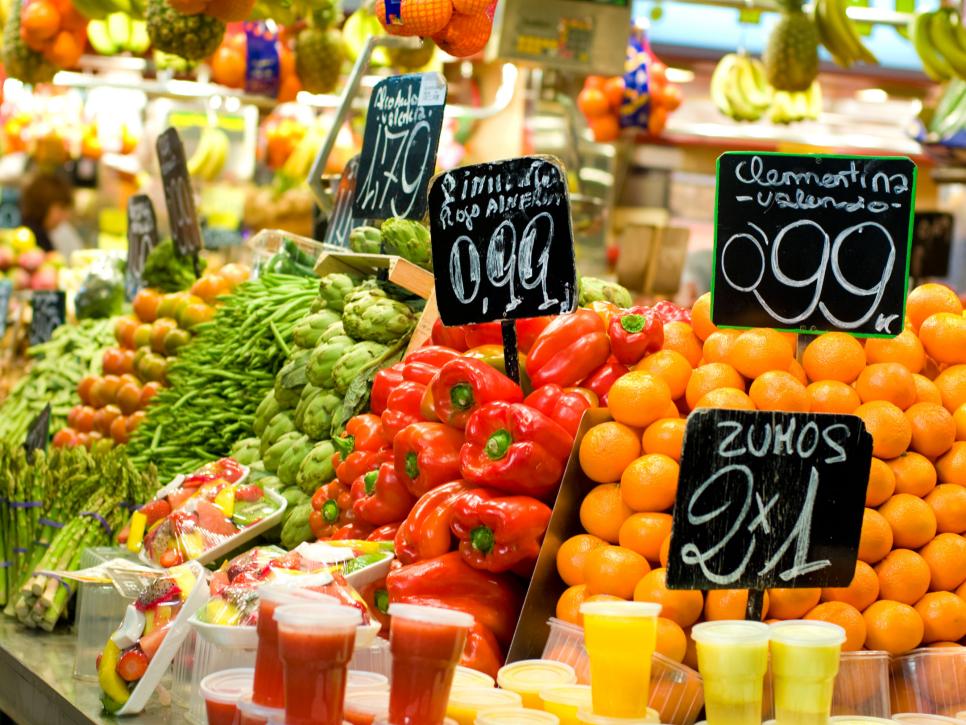 Stave off vacation weight gain with these easy, nutritionist-approved tips. ...