These days, it seems like there is a kitchen gadget for just about everything — so which tools are must haves for making a healthy meal? Here are five I'd be lost without.

1) Microplane or Rasp
These hand-held graters are perfect for citrus, hard cheeses, garlic, ginger, nutmeg and chocolate. A small amount of any of these ingredients can add tremendous taste without a lot of calories. Citrus zest adds flavor, essential oils and specs of color –- add orange zest to a vinaigrette or lemon zest to cupcake frosting. Make a gremalata for roasted potatoes. Grate hard cheeses such as Parmesan or Romano over pasta or bruschetta. There is nothing like the smell of freshly grated nutmeg –- add it to creamy sauces and or baked fruit dishes. For a low calorie treat, sprinkle dark chocolate shavings in your coffee or hot chocolate.

2) Mini Chopper
I used to think I needed to chop everything by hand and only resorted to the clunky food processor for large jobs — then I discovered the mini chopper. It's the perfect size for small ingredients such as garlic, ginger and fresh herbs. Some models even come with an adjustable blade for grinding spices. Chop up some cilantro, garlic, ginger, serrano chili and scallion, add to a bowl with some lime juice, honey and canola oil, and you have a healthy and flavorful marinade for chicken, fish or vegetables.

3) Lemon Reamer
Toby makes fun of me but I am a huge fan of the reamer! Get all the juice out of your winter citrus with this simple hand-held tool. A citrus press is also wonderful for this. Add vitamin C and bright citrus flavor to sweet and savory dishes. Liven up dips. Juice lemons, limes, grapefruit, blood oranges — whatever!

4) Measuring Tools
Measuring cups and spoons are a healthy cook's must-haves. You don't have to measure everything you eat, but take the time to measure high-calorie ingredients such as oils, nuts and cheeses. A good looking scale is gorgeous on any kitchen counter and will come in handy too.

5) Meat Thermometer
It's not always easy to tell if meat is cooked properly. The easiest solution? A meat thermometer, which also works well for poultry and fish too.
Try your tools out with these recipes:

TELL US: What are some of your favorite tools?
More posts from Dana Angelo White.
Similar Posts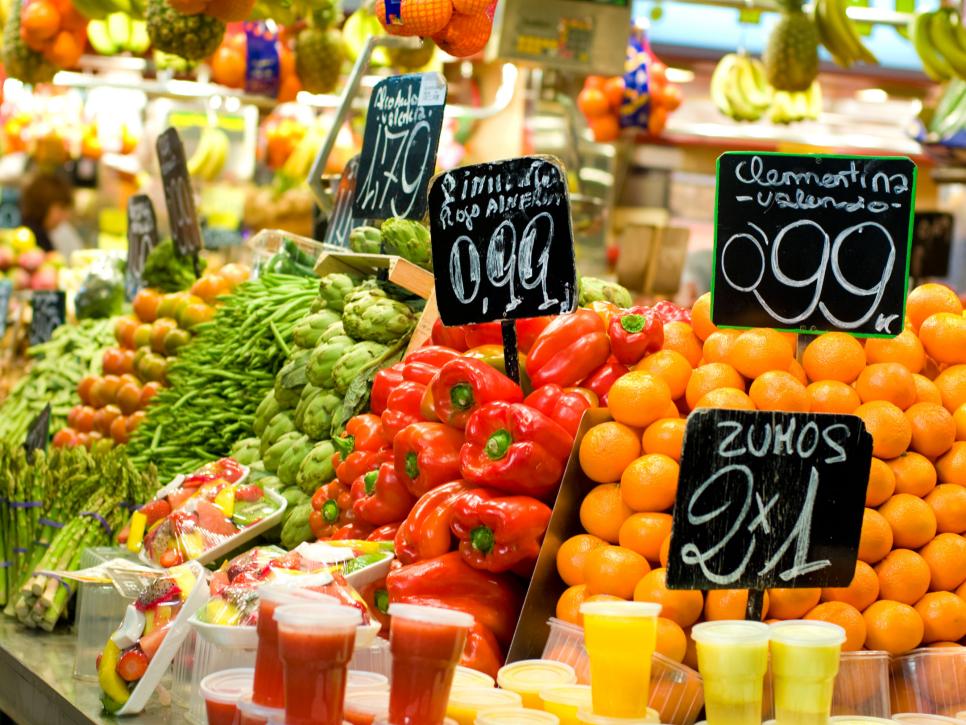 Stave off vacation weight gain with these easy, nutritionist-approved tips. ...