With National Grapefruit Month upon us (yes, even fruit get a month of celebration), we thought what better time to introduce this refreshing tropical citrus, which is in season now.
The Backstory
The grapefruit as we know it today was first introduced to Florida in the 1820s. The name stems from the way the fruit grows — in grape-like clusters. Today, you can find grapefruit from Arizona, California, Florida and Texas. Those from Arizona and California are in markets from January through August. Florida and Texas grapefruits are available from October through June.
The Varieties
Grapefruits come seeded and seedless. The seeded grapefruit are turned into juice and varieties include white, pink/red, and star ruby/rio red. White grapefruit has a yellowish-white flesh; the other types range from a pale yellow-pink to the brilliant ruby red (hence, the Ruby Red product name). All grapefruit sport a mix of sweet and tangy flavors. The skin should be glossy, round and smooth, and the heavier your grapefruit, the juicer it will be.
The Nutritional Facts
With only 80 calories, fiber and no fat or cholesterol, grapefruit is a great addition to your diet. They're famous for having tons of vitamin C — one medium fruit contains about 73% of your daily need. Grapefruit also contains a whopping 24% of your vitamin A needs — pink and red varieties have more than the white ones. Besides being an antioxidant, vitamin A helps maintain healthy skin and hair.
A Note of Warning
Certain medications interact with fresh grapefruit and grapefruit juice. To find out about specific medications, ask your doctor, and for more infromation, check with the CDC.
Ways to Enjoy Them
Slice a grapefruit in half and eat it for breakfast or as a refreshing snack. Having a hard time scooping out the flesh? There are special serrated grapefruit spoons. You can also juice them for a vitalizing morning drink.
Too tart to eat plain? Top grapefruit halves with a teaspoon of brown sugar or strawberry marmalade. You can also toss grapefruit segments in spinach or mixed green salad or use grapefruit juice for a seafood marinade or in homemade vinaigrette. I enjoy adding a grapefruit salsa to fish or pork. You can even broil grapefruit for a warm and tangy treat.
Shopping Tip: When picking them out, look for fine-textured, brightly colored skin. Fruit should be firm, yet spring back to the touch. For best results, keep wrapped in a plastic bag and place in your refrigerator drawer for up to two weeks. And remember, the heavier, the juicier the fruit will be.
Grapefruit recipes to try:
More posts from Toby Amidor.
Similar Posts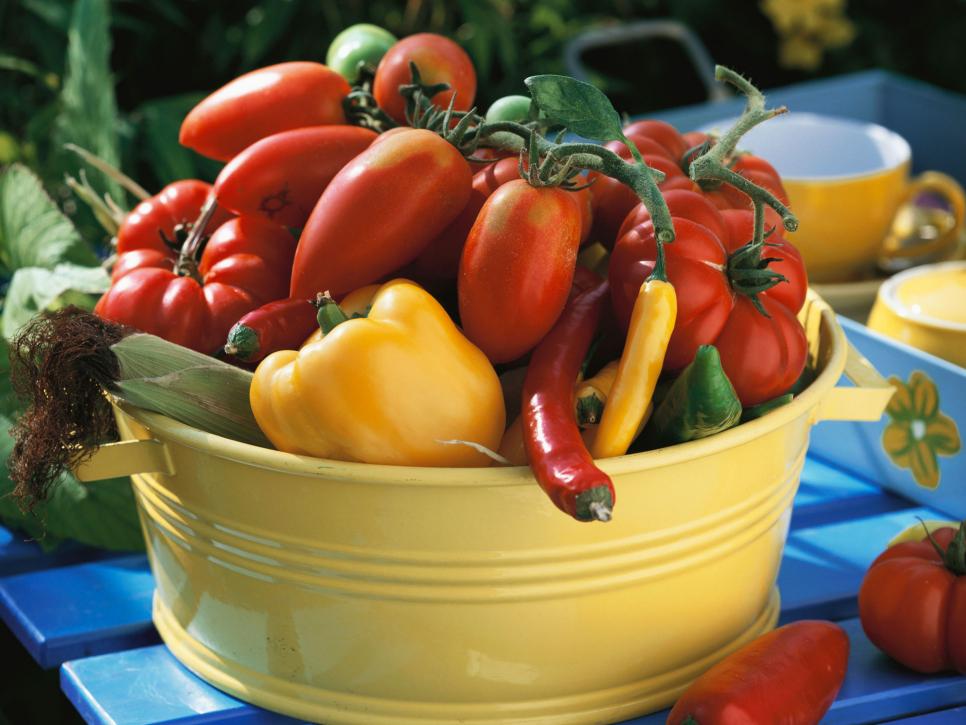 Check out these fresh ways to use an abundance of summer produce....