I'm a long-time fan of buckwheat and was so excited to see it on the American Farm Bureau's list of hot food trends for 2009.

What is buckwheat?
Though usually referred to as a cereal grain, buckwheat is actually a type of fruit. Whatever you call it, it's delicious! A relative of the rhubarb plant, buckwheat has a mild nutty flavor and a slightly softer texture than other grains. Mainstream uses for buckwheat are flour (great for pancakes), soba noodles (shown above) and kasha. Kasha — or "buckwheat groats" — are the whole buckwheat kernel; you can find them roasted or unroasted at most health food stores. The buckwheat plant's flowers are used to make a dark, rich honey.
Though buckwheat is originally from China, the main producer today is Japan, where people eat soba noodles New Year's Eve as a symbol of longevity. Soba noodles are traditionally (and painstakingly) made by hand – an amazing process to watch. Most of the U.S.'s buckwheat comes from New York, Pennsylvania and Missouri.
Why is buckwheat "healthy eats"?
Buckwheat is high in magnesium, good for healthy muscles, and fiber, which can help lower cholesterol. One cup of soba noodles has about half the calories of a cup of regular pasta. Buckwheat also contains the antioxidant rutin, known for helping lower cholesterol and strengthen small blood vessels (both benefit your cardiovascular system). Buckwheat is also a gluten-free food, which makes it a perfect substitute for those who have trouble digesting wheat.
What to do with buckwheat?
Buckwheat's mild flavor compliments virtually anything. Soba noodles taste amazing with Asian flavors such as ginger, soy and sesame. Make a cold salad or combine with lean protein for a dinner better than any take-out. Make a batch of savory kasha varnishkes, a combination of kasha and bowtie pasta, one of Toby's favorite dishes. Try adding kasha to soup. Toss leftover steamed or roasted vegetables with cooked noodles or kasha for a simple and hearty lunch.
Buckwheat recipes to try:
More posts from Dana Angelo White.
Similar Posts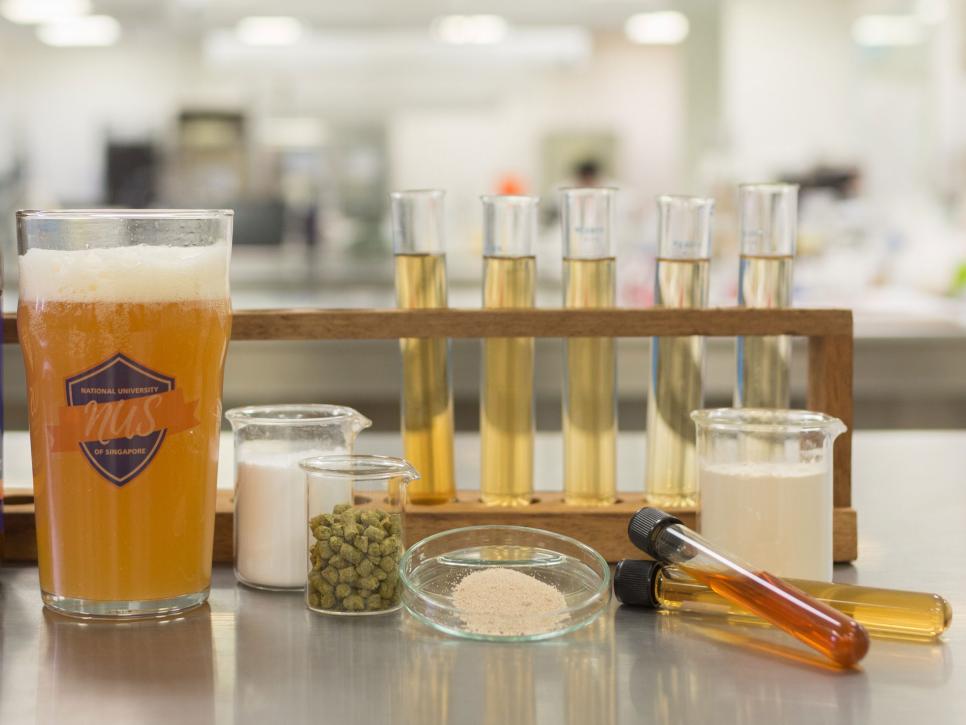 A research team at the National University of Singapore has created a probiotic sour beer....