Foodnetwork.com tallied up their top 100 recipes from 2008. Good news is there are tons of ideas there. Bad news is people sure like unhealthy foods! The top 10 alone has a boatload of calories and fat.
We know you all love your comfort foods, and yes, occasionally, you can indulge. But if you're looking to try these top recipes on a more regular basis, check out Dana and Toby's tips for lightening them up.

#10 – Traditional Southern Deviled Eggs
The excess in these little picnic favorites comes in the filling.
Instead of: 1/4 cup of mayonnaise
Try: 1 tablespoon mayonnaise plus 1 tablespoon non-fat Greek-style yogurt
Instead of: 7 egg yolks
Try: 5 egg yolks

#9 – Crab Cakes
It's the frying in peanut oil that bumps up the fat and calories in these crab cakes.
Instead of: 1/2 cup of oil
Try: 1/4 cup of oil

#8 – Sweet and Spicy Coleslaw
This one comes with lots of fresh veggies but is weighed down by the add-ons.
Instead of: all the dressing
Try: Cut the recipe in half – the flavors will still be balanced and the taste of all those fresh veggies will shine through

#7 – Chicken Parmesan
Mmm, look at all that cheesy goodness.
Instead of: 1/4 cup of olive oil for tomato sauce
Use: 2 tablespoons
Instead of: Buffalo Mozzarella
Use: Part-skim cow's milk mozzarella; you'll save 7 grams of saturated fat per serving
Instead of: 1 pound of spaghetti
Use: 3/4 pound of pasta or replace with a large salad

# 6 – Red Velvet Cupcakes with Cream Cheese Frosting
These cute cupcakes would be a perfect sweet for your sweetheart.
Instead of: vegetable oil
Use: applesauce – replace half of the oil with your favorite kind. It will save 60 calories and 7 grams of fat per serving.

Instead of: all the frosting
Use: cut the recipe in half, you won't miss a thing
Instead of: pecans on top
Use: more fresh fruit
Stay tuned for part two, which will include the top 5. (Of course, you can always cheat and look ahead to see what's coming.)
More posts from Healthy Eats.
Similar Posts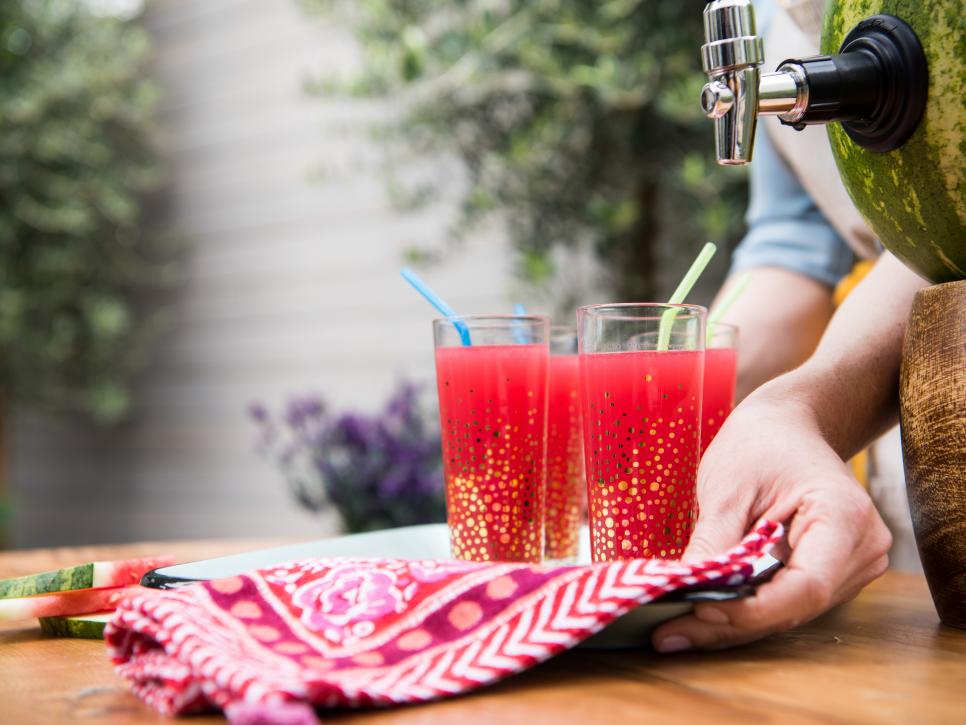 Tips and ideas for enjoying watermelon....