Photo by Tracy Olson
Admit it, you want to like beets. They're appearing on restaurant menus everywhere, and those golden and red varieties always call your name at the farmers' market. Now, if only you knew what to do with them. Well, it's not as hard as you think to dig into these folate-rich root veggies.
Crunchy raw beets can be tossed into salads or slaws. They go great with onion and any type of citrus fruit (and remember, we're in prime winter citrus season). Prepping and peeling them can get messy — just use some extra lemon juice to remove the purple stains from your fingers or don disposable gloves before handling.
When boiled or roasted (my favorite), beets become tender and buttery, and you can just rub the skin off with paper towels. Dice and toss them with cooked barley or wheat berries for a hearty side dish. Make an unforgettable risotto with thinly sliced roasted beets and some freshly grated Parmesan cheese. You can even mash them into fresh pasta dough. Feeling extra adventurous? Try pickling your beets.
And don't forget to save those beet greens! Full of magnesium and iron (good for healthy muscles and red blood cells), the stalks and leaves can be cleaned, chopped and sautéed in olive oil or used as a replacement for cooked spinach in any recipe.
The peak season for beets is June to November but luckily they store well. Keep them (unwashed) in the refrigerator for 4 to 6 weeks. The greens will spoil faster so store them separately in a plastic bag and use within 2 to 4 days.
More posts from Dana Angelo White.
Similar Posts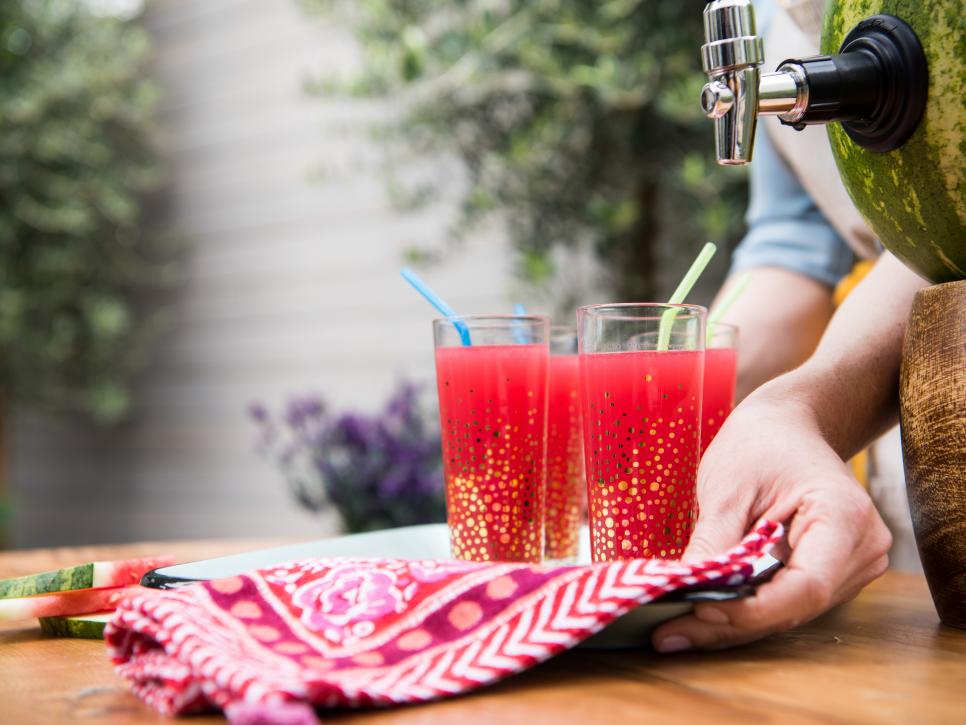 Tips and ideas for enjoying watermelon....