You may not want all those holiday sweets and treats. Offer your guests an alternative at your holiday or New Year's party and try a sampling of simple, light nibblers. Here are a few of our favorite appetizer ideas, all under 250 calories per serving.
1. Pizza
Pizza is an easy appetizer that you can have fun with. Start by using store bought pizza dough or make your own. Top with delicious combinations such as:
• Goat cheese and basil
• Grilled shrimp, cilantro and part-skim mozzarella cheese
• Fresh thyme and olive oil
• Mushrooms, basil and onions with a sprinkle of Parmesan cheese
Remember to pre-slice pizza into small slices to keep the calories under control.
2. Bruschetta
This classic combo of toasted bread and fresh toppings is a healthy and delicious addition to any menu. Keep calories down by using modest portions of cheese and olive oil. Be creative and experiment with different kinds of whole grain breads, vegetables and cheeses.
Try it: Tomato, Mozzarella & Basil Bruschetta
3. Deviled eggs
This healthier version of the popular appetizer is not only delicious, but also under 65 calories per piece! By replacing some of the egg yolk centers with flavorful ingredients, you cut back on much of the saturated fat and cholesterol.
4. Buffalo Wings
Even Buffalo wings can get a healthy makeover using chicken breast tenders. Start by creating a lower calorie marinade with nonfat buttermilk, hot sauce and vinegar. Dredge chicken in a little bit of flour or make them super crunchy by using a combination of flour and panko bread crumbs. Cook in a skillet with 1 tablespoon of oil or brush lightly with oil and bake in a 400-degree oven. Finally for the dipping sauce, use low-fat blue cheese dressing and provide a small teaspoon to serve it with.
5. Shrimp Cocktail
This appetizer has a simple elegance that never goes out of style. Shrimp are extremely low in calories (a large shrimp has less than 10) and are not as high in cholesterol as you might think. Mix things up by serving a shrimp platter with cocktail sauce and a creamy lemon-and-herb dip. For some extra crunch, add carrots sticks, sliced cucumbers and radishes.
More posts from Toby Amidor.
Similar Posts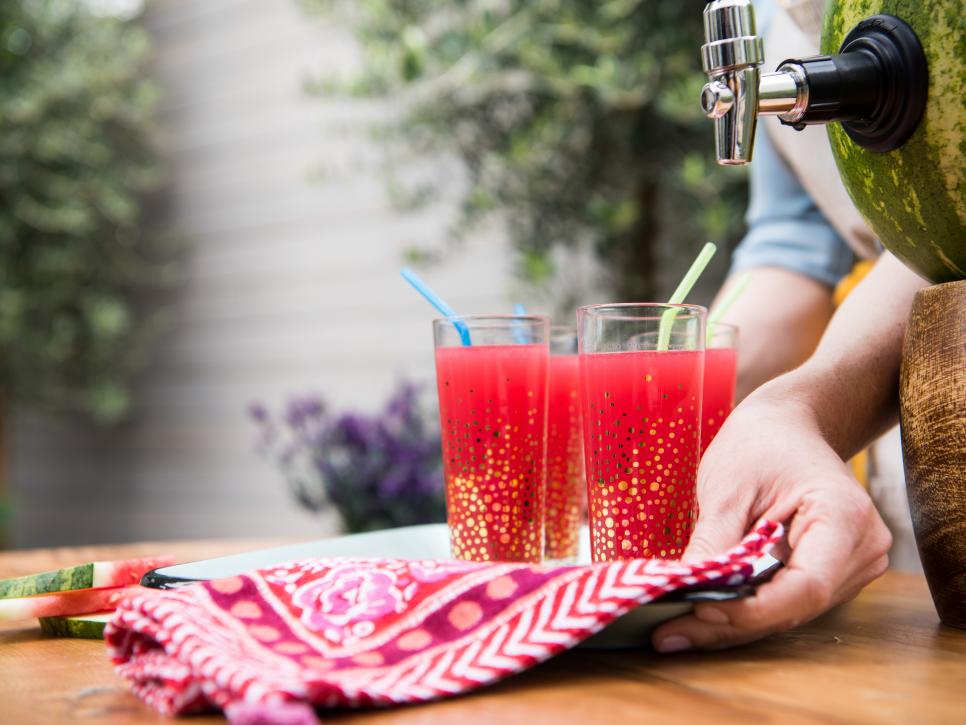 Tips and ideas for enjoying watermelon....