'Tis the season for toasting and tippling. There's no need to deny yourself a drink or two at a New Year's Eve party this year — it's knowing how to control all those calories that's the tricky part. Keep this info in mind:
Keeping Count
At any wet bar, your basic choices include wine, beer and hard alcohol (plus a plethora of mixers). A single serving of each is about 100-150 calories — that's 5 fluid ounces of wine, 12 fluid ounces of beer and 1.5 fluid ounces of hard alcohol (i.e. gin, vodka or whiskey). Be mindful of how much you pour; most glasses of wine average at least 6 to 8 fluid ounces. Experts recommend men consume a maximum of two drinks a day, women one a day. And sorry, but you can't save all your drinks for Saturday night.
High-calorie mixed drinks — margaritas or daiquiris — are loaded with sugar and multiple servings of hard alcohol. An average margarita has about 500 calories! Drinks made with juices and sodas are not much better. Your best bet is a glass of wine or a bottle of light beer. Mixing seltzer or diet soda with hard alcohol also helps skim some calories.
The Benefits
Consuming a modest amount of alcohol may protect against heart disease and type-2 diabetes. Some research has attributed heart health benefits to resveratrols and tannins, the antioxidants found in wine. Unfortunately, this doesn't mean that more is better since excessive alcohol consumption has been shown to increase the risk of other health conditions.
The Bottomline
Stick to 100-150 calorie servings of wine, beer and hard alcohol and consider rotating drinks with water or another calorie-free option. That keeps you hydrated and, hopefully, hangover-free (if you do overdo it) the next day.
Cheers!
More posts from Toby Amidor.
Similar Posts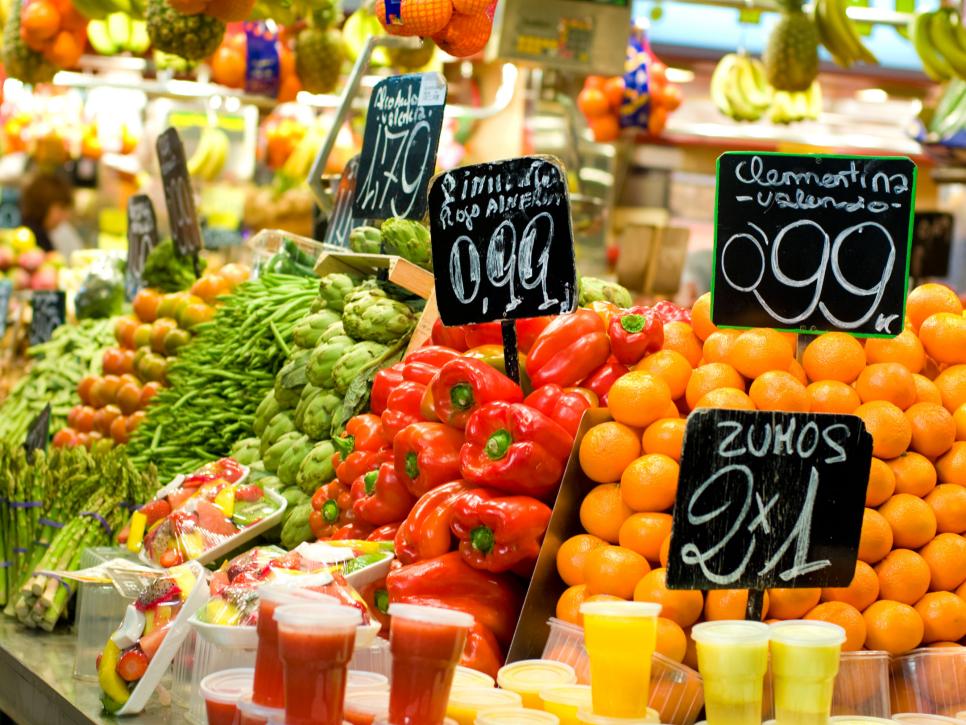 Stave off vacation weight gain with these easy, nutritionist-approved tips. ...