Don't think you'll ever be hungry for one more Christmas cookie? Think again!
Instead of tossing those holiday leftovers to avoid more over-indulging, use them to your advantage. Here are some practical tips and recipes to help you reduce food waste and space out the calories.
1. Give It Away Now! — If you hosted the holiday festivities, plan ahead and have resealable plastic bags and food storage containers handy to send guests home with goodies. This works perfectly for cookies, candies or other sweets.
2. Zip It Good — Make sure to store all leftover foods in airtight containers; this keeps things fresher longer and gives you more time to finish off the stash.
3. Chill Out — Utilize your freezer — soups, cooked vegetables, breads, pastries and cookies all freeze very well and can be thawed for later indulging.
4. Recreate the Plate — Serve small portions of leftover turkey, roast beef or ham along with lots of fresh fruits and vegetables for sandwiches, salads, wraps or a light main course.
5. Mix It Up — Toss left over veggies and seafood with small portions of pasta or brown rice.
6. Veg Out — Reduce portions of high calorie favorites by adding fresh or frozen vegetables to creamy soups or leftover mashed potatoes.
7. Go Nuts — Add remaining nuts and dried fruit to a simple and light spinach salad.
Try: Spinach Salad with Dried Cranberries, Walnuts and Pomegranate Vinaigrette
8. Be Creative — Combine herbs and roasted root vegetables along with a pinch of low fat cheese to make quesadillas, minis pizzas or omelets.
9. Safety First — Most foods will stay fresh for up to seven days, but if it looks or smells even a little funky, throw it out!
10. Feel the Burn — Work off some of those extra calories! Make sure to get some exercise in the weeks following holiday get-togethers. Prep leftover plates and march them to your neighbors (especially any ones up a hill).
More posts from Dana Angelo White.
Similar Posts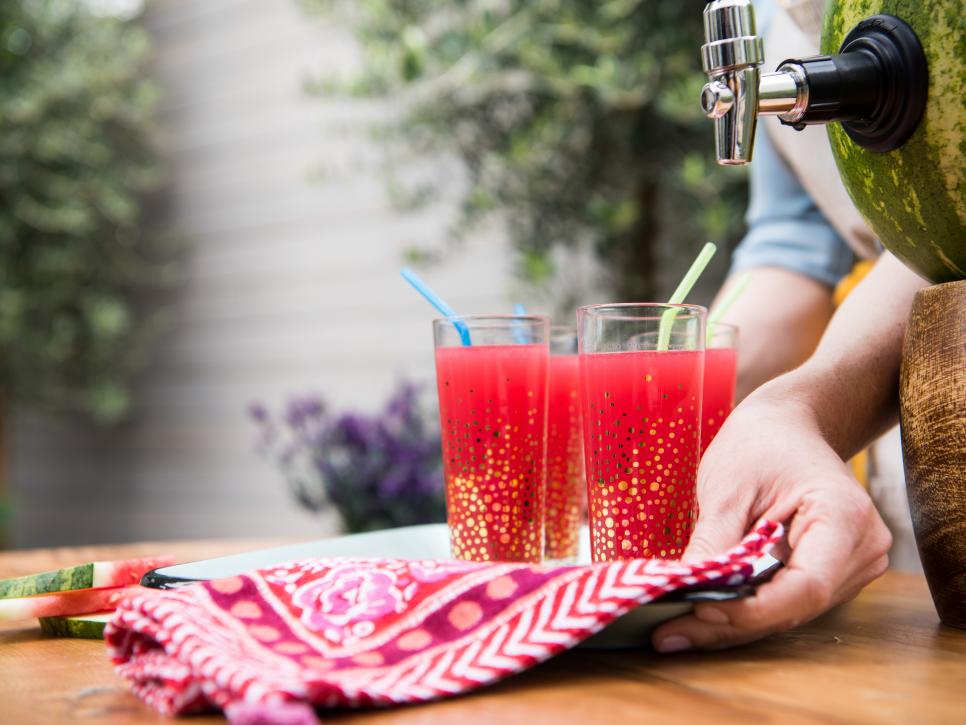 Tips and ideas for enjoying watermelon....