Looking for an adventurous alternative to the everyday orange? Well, let us introduce you to this beauty: the blood orange.
Carried in local grocery stores from January to March, the blood orange is originally from Spain and Italy, but also now come from California, Texas and Florida. (You may need to visit specialty stores to find imported ones.) Slightly smaller than a regular navel orange, they often sport a red blush on the outer skin and contain dramatic scarlet or purplish flesh. Some blood oranges may have a slightly sour note, but they are less acidic than other orange varieties. They have a distinctive floral aroma and sweet flavor that boasts a hints of raspberry.
Low in calories, blood oranges contain vitamin C, potassium and fiber, and the red flesh is loaded with anthocyanin, a protective antioxidant that is often found in cherries but not in many citrus fruits. They make a beautiful and delicious addition to fruit salad, sangria or a seafood dish. Make a quick-and-elegant salad with blood orange segments, thinly sliced fennel, olice oil and toasted walnuts. I especially love them in a refreshing margarita.
To savor blood oranges throughout the year, freeze freshly squeezed juice in ice cube trays. Add frozen juice cubes to smoothies or defrost and use in savory sauces.
Shopping Tip: When picking them out, choose fruit that are firm and heavy. Store on your kitchen counter for a few days or in your refrigerator for up to two weeks.
More posts from Dana Angelo White.
Similar Posts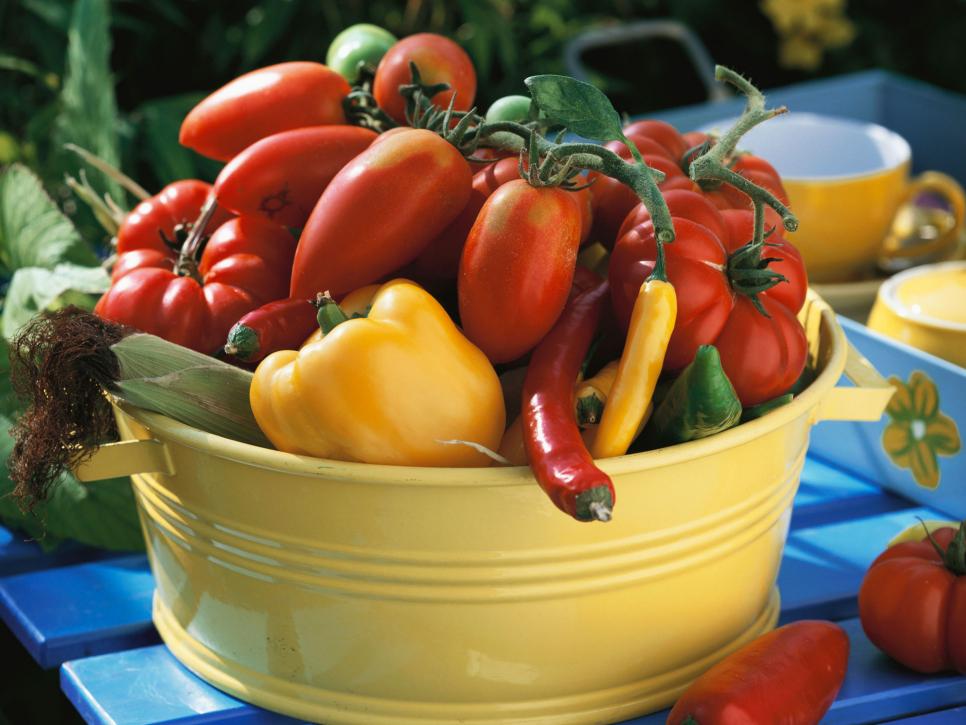 Check out these fresh ways to use an abundance of summer produce....