by Foodlets in In Season, Recipes, July 14th, 2017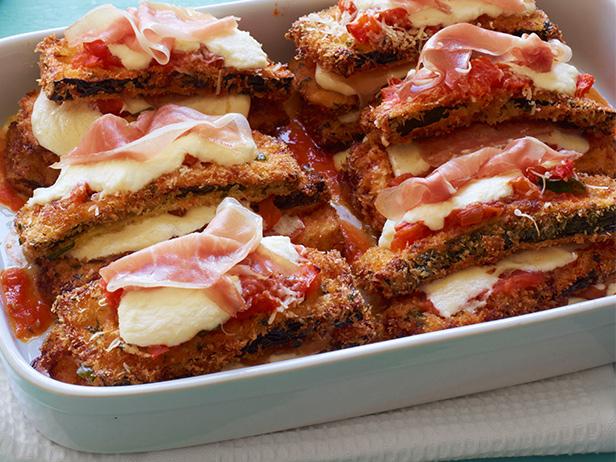 Every summer I'm faced with buckets of zucchini coming from the patch in my backyard, so you know I'm always on the lookout for excellent zucchini recipes. Here are 10 of my very favorites. Almost all of them have been kid-tested (and tested and tested …), and there are a few that look so delicious they're already at the top of my list to try next. Want to join?
Zucchini Parmesan (pictured above)
If you love eggplant parmesan, you'll love this. It's that simple.