by Maria Russo in Drinks, In Season, June 9th, 2017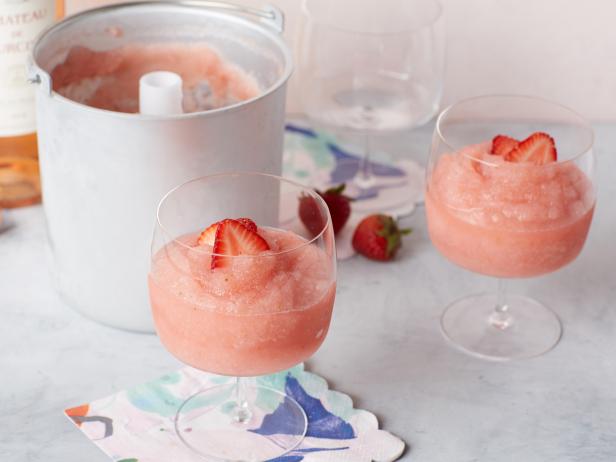 You know those "rules" about not wearing white pants after Labor Day and waiting 30 minutes after eating to swim? Yeah, we tend to avoid those rules. The same goes for rosé wine. Yes, it's definitely more enjoyable to sip this pink wine in the summer, while sunning ourselves on a patio somewhere, but to be honest, we've been known to drink rosé on the couch in the winter every once in a while too. But now that summer it actually is summer (well, almost) and we'll be finding ourselves on a lot more patios in the coming days, we're moving into an all-rosé-all-the-time phases. Beyond popping the cork on a cool, crisp bottle and drinking rosé straight-up, we plan to celebrate tomorrow's National Rosé Day holiday and all our summer sun sessions with these four pink eats and drinks.
The New Frose (pictured above)
Break out the ice cream maker, but think beyond ice cream. Here a bottle of rosé and strawberries are churned together to make a frosty, slushy sipper.