by Amy Reiter in News, April 13th, 2017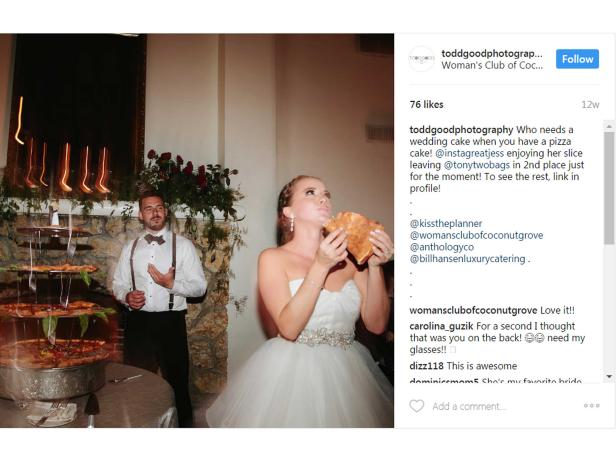 Traditional wedding cakes can be things of true, tiered beauty, but some couples prefer to kick it a bit more whimsical when it comes to dessert on their big day. That's where sweet trends like pie tables, cupcake towers and doughnut walls come in.
But even those alterna-treats look downright conventional next to the saucy wedding cake a Miami couple — high school sweethearts Jessica and Tony Sanchez — served the guests who had gathered to celebrate their nuptials. Their choice? A pizza cake.