by Foodlets in Family, Recipes, May 1st, 2017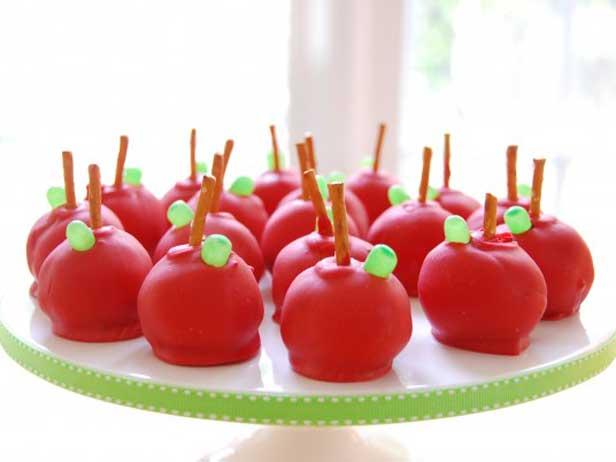 Hey, moms and dads: Tuesday, May 9 is Teacher Appreciation Day. Looking for simple but sweet ways to tell the teachers in your kids' life how much you care? We've rounded up go-to recipes, each of them easy enough for kids to help with but sophisticated enough to feel special. Don't forget to put the kids to work making a tag or card so the teachers know who's behind it all.
Recipes Featuring Apples, Because Of Course
"Apple" Cake Pops (pictured above)
Don't be fooled! These may look like adorable apples, but these cake pops are full of Oreos.