by Emily Lee in In Season, Recipes, July 24th, 2017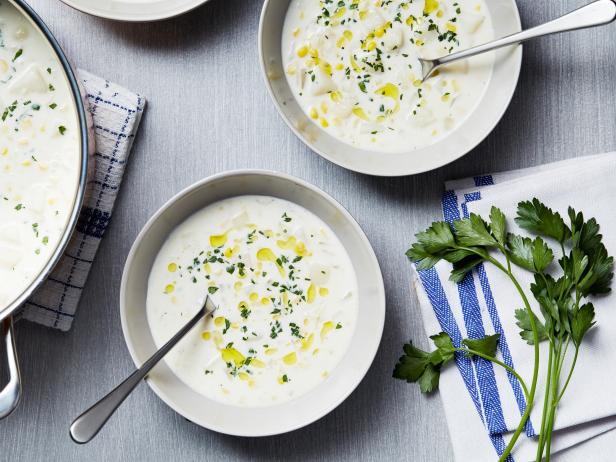 Maybe you've already noticed this on a recent trip to the farmers' market — but corn has been looking particularly gorgeous lately. There's a reason for this, of course: We're in the midst of peak corn season! Not sure what to do with the fresh cobs other than shuck, boil and butter 'em up? Don't worry. We have ideas.
But first, we need to address a big corn paradox afflicting many households: Despite America's obvious love for this sunny yellow grain (when we're not mopping up barbecue with cornbread or corn muffins, we're savoring sweet corn pudding… and maybe even the obligatory, annual state fair corn dog), it's rare to see corn celebrated in its natural state. So, put down the canned creamed corn and the boxed muffin mix, and get ready rediscover just how sweet this summer crop can be.
Without further ado, here are five of our best summer dishes that call for fresh-off-the-cob kernels.
Corn Chowder (pictured above)
If you're searching for a budget-friendly alternative to extravagant seafood chowders, look no further than this creamiest-ever corn soup. To cut through the richness of all that cream, Tyler Florence recommends cutting the kernels directly into your stock pot, adding a quick injection of texture and gorgeous yellow color.