by Colleen Park in Recipes, March 17th, 2017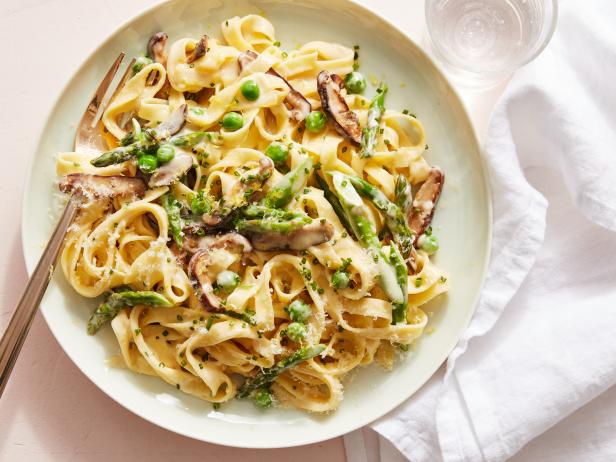 Though some of us are still seeing frost-filled mornings and might not be quite so ready to relinquish our soup bowls, spring is finally on the horizon and it's time to make the most of it. Take this weekend to introduce some springtime flavor to your cooking, with meals featuring fresh herbs, sweet strawberries and green produce. Here are 5 recipes to make this weekend.
Spring Vegetable Fettucine Alfredo
Bridging the gap between hearty comfort food and leafy spring mains, this creamy pasta has a mix of spring vegetables – peas and asparagus – and some lemon zest to brighten the dish.