by Amy Reiter in News, February 10th, 2017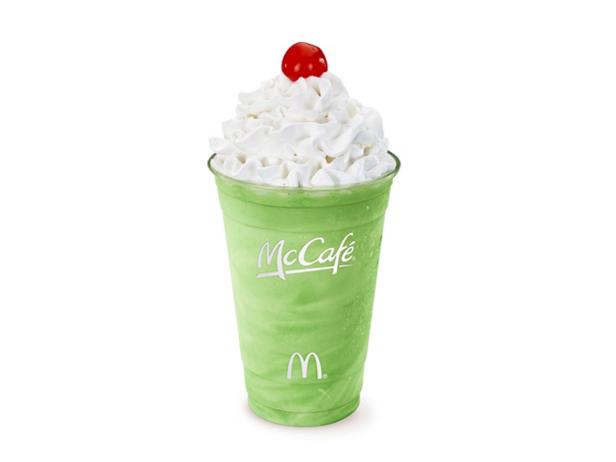 As February arrives and the march to St. Patrick's Day begins, McDonald's can be counted on to return its beloved Shamrock Shake (pictured above) to menu boards across the land. Cool, minty, sweet and so, so green — what could be better than a Shamrock Shake?
How about a chocolate Shamrock Shake? Yes, McDonald's is shaking up its stalwart seasonal offering with four additional variations on its popular theme.