by Lauren Piro in Holidays, View All Posts, March 17th, 2017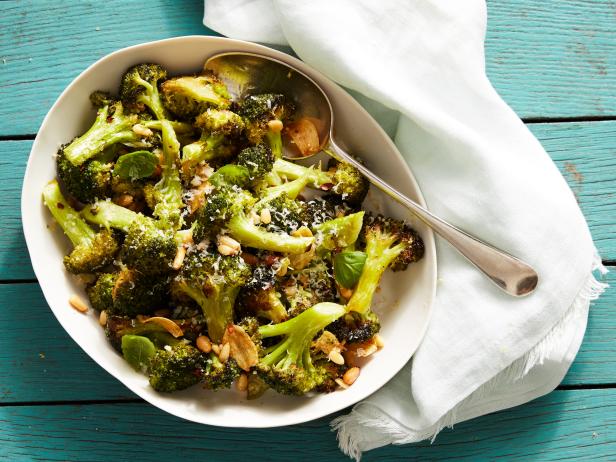 We're 100% on-board with indulging in a little green food coloring on St. Patrick's Day (St. Paddy's cupcakes and shakes just wouldn't be the same without it). But don't forget that some of your favorite (and nutritious) foods are already green. So if a last-minute hunt for green food dye can't happen, find the holiday shade in ingredients you might already have in your kitchen. Here are a few delicious recipe ideas.
With over 300 five-star reviews, Ina Garten's easy broccoli side (amped up with lemon zest, pine nuts and Parm) is a perennial hit — making it much more celebratory than you might assume a veggie can be.