by Emily Lee in Recipes, April 5th, 2017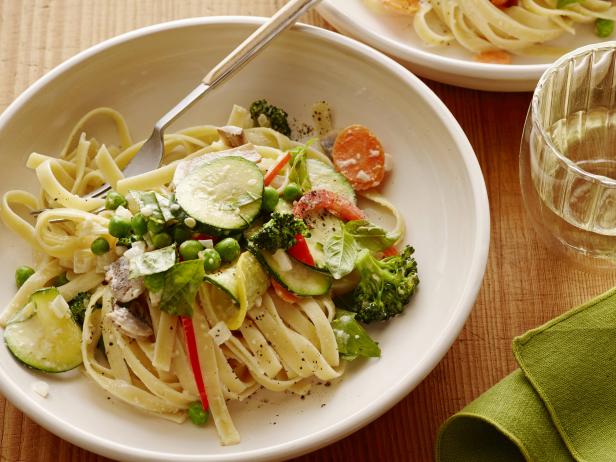 Revered by her fans as their one-stop source for all things meaty and cheesy, The Pioneer Woman's simple approach to wholesome, family-style cooking has secured her place as one of the heavy hitters in Food Network's arsenal of most-saved recipes. If you haven't already, be sure to bookmark Ree's 5-star Perfect Pot Roast and Twice-Baked Potatoes for next year's frigid winter nights — and in the meantime, you can move her collection of celebratory spring recipes to the top of your must-cook-now list.
Though big-batch comfort food is her specialty, Ree applies her casual, home-style cooking methods to vibrant spring produce, too. From eggy frittatas studded with chopped asparagus to fluffy golden cake layered with fresh strawberries, here are a few of her best dishes to try this season.
Pasta Primavera
You can feed a party of 8 with Ree's vibrant primavera — a medley of spring vegetables tossed with al dente fettuccine and a garlicky Parmesan sauce.