by Colleen Park in How-to, April 19th, 2017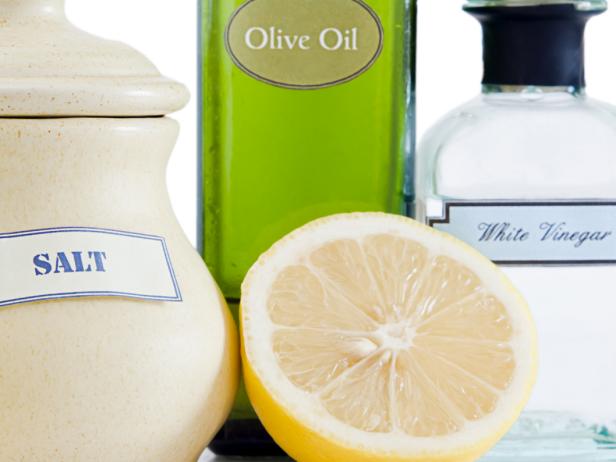 Getting ready to clean the coffeemaker or scrub away at those unfortunate stains (tomato soup?) in your microwave? Before you reach under the sink for any household cleaning products, give DIY cleaners a try to polish stainless steel, clean grease stains and freshen the garbage disposal. They're easy to whip up with a few natural ingredients and pantry items.
The most edible of the cleaning all-stars is also pretty versatile. Cut out a slice and use it straight on stainless steel appliances to remove grease and streaks.