by Foodlets in Recipes, March 8th, 2017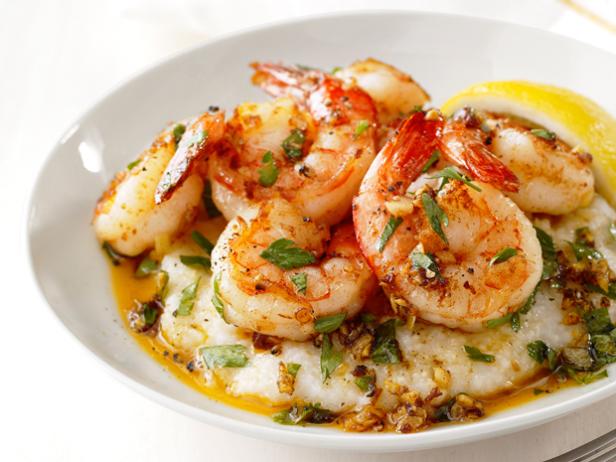 Any dinner that comes together in 30 minutes or less hits the sweet spot at my house, which makes quick-cooking shrimp a favorite for weeknight meals. Shrimp cooks so quickly, in fact, that the most-important advice I ever learned about preparing shrimp was simple: Don't overcook it! For the best taste and texture, keep a watchful eye for those little beauties until they just turn pink. That mean's dinner's on!
Lemon Garlic Shrimp with Grits (pictured above)
This Southern favorite cooks up in just 30 minutes, and though it's packed with the bold flavors of nutty Parmesan cheese, garlic and bright lemon, it's a surprisingly healthy option.