by Amy Reiter in Drinks, News, April 20th, 2017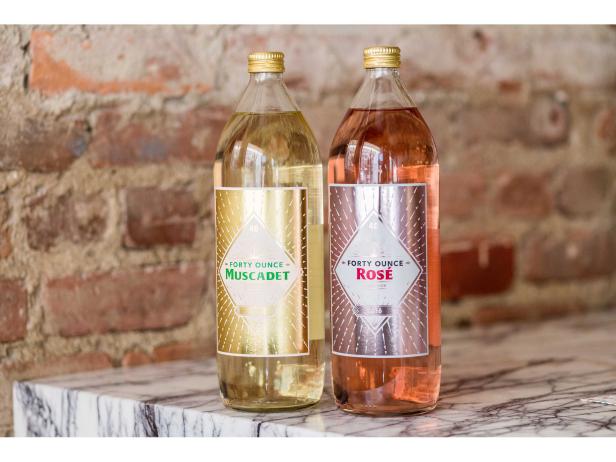 When you think of 40-ouncers, you probably think of malt liquor: Colt 45 or Olde English 800, aka the kind of cheap, high-alcohol swill best drunk out of a brown paper bag.
You probably don't think of an organically farmed, light, crisp Muscadet with "mineral aromatics" or a blushing rosé. Award-winning New York sommelier Patrick Cappiello wants to change that with his new endeavor: Forty Ounce Wines.