by Rachel Trujillo in Food Network Chef, Recipes, March 20th, 2017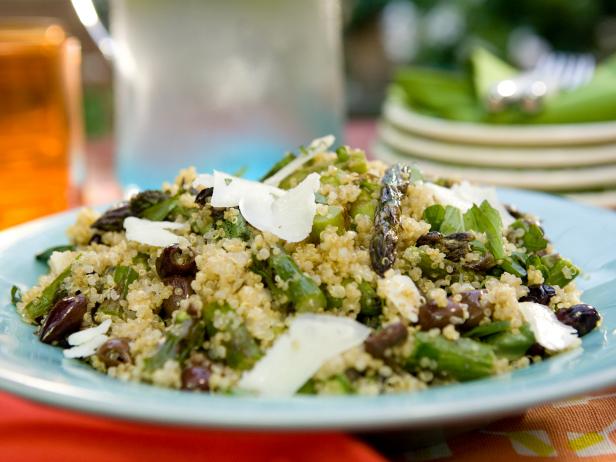 While recent snowstorms and confusing weather patterns across the county might have you revisiting your winter wardrobe, the truth is that spring is officially here. It's time to move away from soups and stews and venture into all the fresh produce this season has to offer. In celebration of spring, we've rounded up some of Bobby Flay's best recipes that will have you craving the flavors of the season.
Quinoa Salad with Asparagus, Goat Cheese and Black Olives (pictured above)
As pasta salad season approaches, think outside of the box by using quinoa instead of the usual noodles. Follow Bobby's lead and boil the quinoa with fresh thyme to infuse it with flavor as it cooks.