by Amy Reiter in News, April 6th, 2017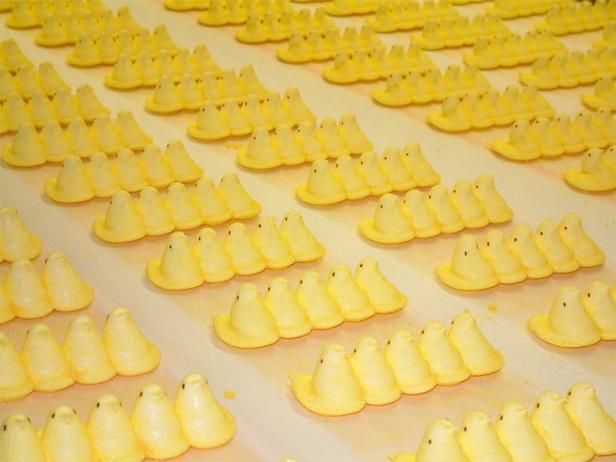 For chick lovers with a serious sweet tooth, springtime means one thing: Peeps.
The colored-sugar-covered marshmallow birdies and bunnies — made by Just Born, the family-owned company (founded in 1923 in New York, but since 1932 based, appropriately, in Bethlehem, Pennsylvania) also behind Mike & Ikes, Hot Tamales and Peanut Chews — are an Easter-basket staple. We all know that.
Recently the Peeps people taught us a few things you may not know about the seasonal sweets. Peep all the fun facts below.