by Emily Lee in Recipes, March 30th, 2017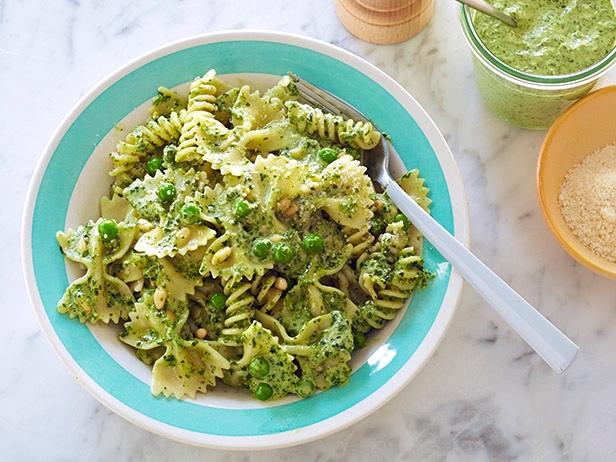 After a long produce slump, vibrant spring vegetables are finally back at the marketplace. The one seasonal gem we're most-eager to cook with? It's not trendy and elusive ramps — and it's not pop culture's darling avocados either. Yes, that's right: We are giving peas a chance. (You knew that was coming.)
But seriously, guys. Tender and earthy with a subtle hint of sweetness (especially when softened in butter), this versatile veg is one of our favorites for a reason: It makes an A+ companion to any and all varieties of pasta. And in most cases, if you can't get your hands on fresh peas, using frozen is perfectly fine.
From long and luxurious fettuccine to petite and plump orzo, here are a few of our favorite pasta-and-pea pairings to try out this spring.
Pasta, Pesto and Peas (pictured at top)
Ina Garten fortifies humble basil pesto with the addition of spring peas and a little bit of spinach, too, when creating this beautiful yet simple pasta dinner.