by Maria Russo in Shows, April 16th, 2017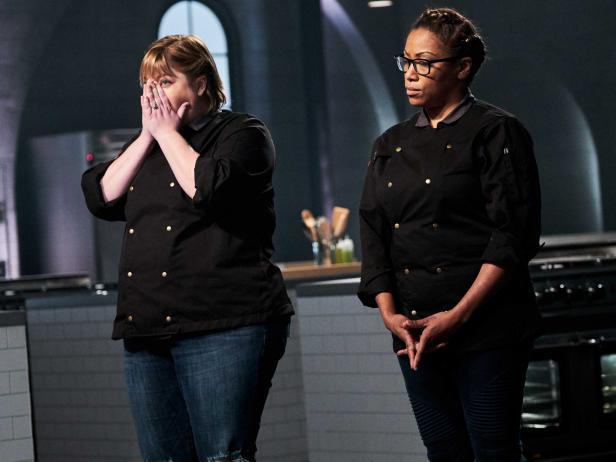 With the title of Iron Chef on the line, the stakes for the seven Iron Chef Gauntlet challengers couldn't be higher. Of course each of them craves the opportunity to run the gauntlet against a trio of revered Iron Chefs, but ultimately six will fall in their quest to do so. After each week's new episode, check back here to find an exclusive exit interview with the chef most recently eliminated.
All seven chefs put forth a strong showing tonight when they made their debut in Alton Brown's hallowed arena, but with a premiere Chairman's Challenge featuring "wild" Secret Ingredients, it was only a matter of time before the competition got the best of one competitor. If you haven't watched the episode yet, don't read on until you do. We'll be breaking down the episode and chatting with the eliminated chef.