by Lauren Piro in Entertaining, Recipes, View All Posts, March 29th, 2017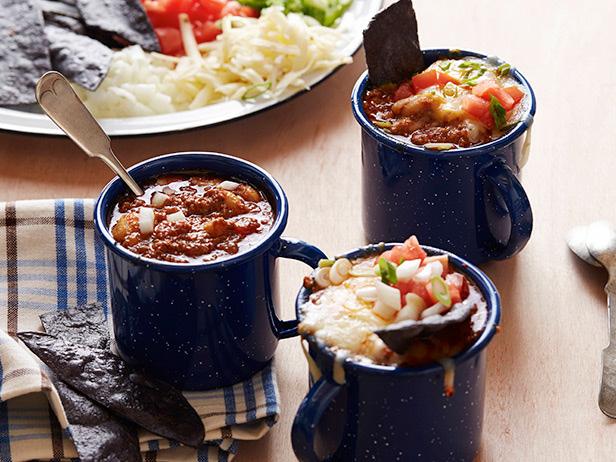 Even if your team got knocked out in round two or your bracket is totally busted (isn't everyone's this year?), tuning in for the last of college basketball's March Madness typically rewards with suspenseful, fun games to watch with a group. Plus, a last-minute party is a great excuse to bust out those hearty, cheesy recipes one last time before the warm weather truly hits across the country. These dishes are satisfying to munch on and easy to eat when you're squished on the couch with your friends.
Game Day Chili (above)
A big pot of chili is a no-brainer for a crowd. Serve Sunny Anderson's turkey-and-chorizo-filled recipe in mugs so guests can pile on toppings and enjoy dinner wherever they can find a spot.