by Foodlets in In Season, Recipes, July 25th, 2017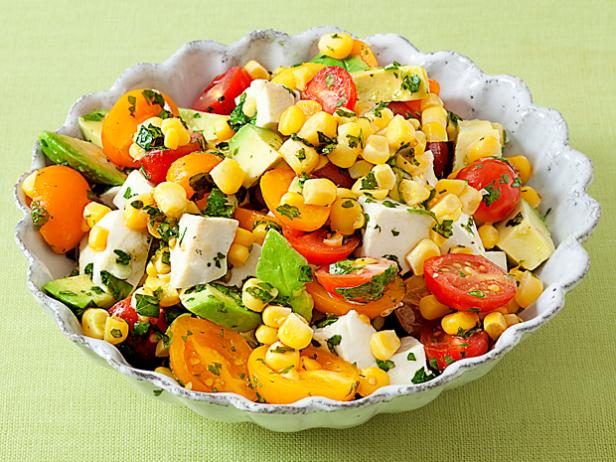 When the temperature reaches a certain number in the summer, I tend to give up. It's hot, it's sticky and everyone is sweaty. This isn't the time to sit down to an eight-layer lasgagna. Coincidentally, it often happens at the same time as peak tomato season. That's when I turn to gorgeous, fresh ideas like these to fill up my family of six without breaking a sweat.
Corn, Tomato and Avocado Salad (pictured above)
Fresh corn kernels mingle with creamy mozzarella, thick wedges of avocado and a tangy lemon-lime dressing in this bright salad.