by Maria Russo in Shows, May 15th, 2017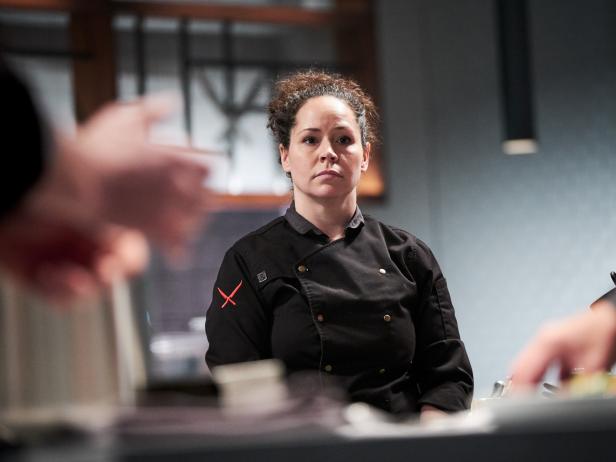 Fresh off a grueling five-week competition that saw both high and low moments for each competitor, Chef Stephanie Izard has bested her fellow challengers and has earned the right to advance to next week's Iron Chef Gauntlet finale, where she'll compete in the gauntlet. This three-tiered face-off will see her pitted against no fewer than three famed Iron Chefs — Bobby Flay, Masaharu Morimoto and Michael Symon — all for the chance to claim that coveted title for herself.
We checked in with Chef Izard moments after she learned of her victory over Chef Sarah Grueneberg in the Secret Ingredient Showdown and chatted about what awaits her next week. Read on below for an exclusive interview.
Congratulations! You're officially headed to the Gauntlet. How are you feeling?
Stephanie Izard: Good. I'm relieved. … Now I'm just already in the zone. What are three dishes that I have not made thus far that I can bust out?