by Maria Russo in Shows, March 22nd, 2017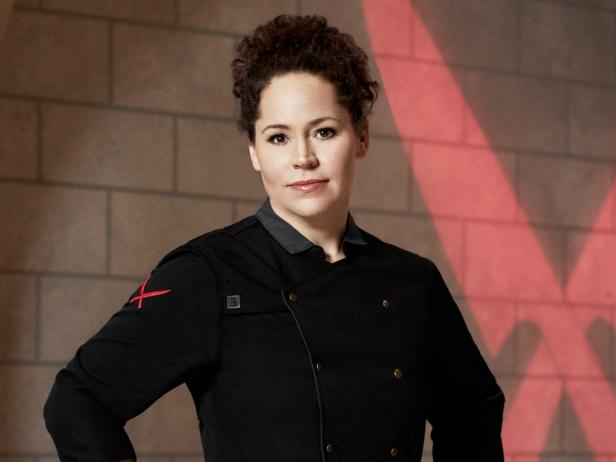 This. Is. It. The fight to become an Iron Chef is unlike any other culinary competition, with the demands for precision, expertise, intuition and downright excellence the most rigorous in the business. On Iron Chef Gauntlet, seven of the country's most-elite chefs will come together to prove that their skills are the sharpest — but ultimately just one will earn the right to the run the gauntlet for the chance to join the ranks of the great Iron Chefs.
Before the competition begins on Sunday, April 16 at 9|8c, we're giving you, Iron Chef fans, the first introductions to the crop of challengers ready to do battle. Today we'd like you to meet Stephanie Izard, a chef from Chicago. Read on below to get to know her style in the kitchen, and be sure to come back to FN Dish all week long as we present a new contender every day this week.
What's your style of cuisine, and do you have a signature dish?
Stephanie Izard: I wouldn't say I have a signature dish, because I just make a lot of different things and I think my favorites kind of change, but I like to cook foods from all over the world and just keep trying to learn more and more about different flavors. So a lot of focus on Asian cuisines, I would say, whether it's Vietnamese, Korean, Japanese, Chinese. But I try to dabble in some other areas too.