by Rachel Trujillo in Food Network Chef, In Season, Recipes, April 10th, 2017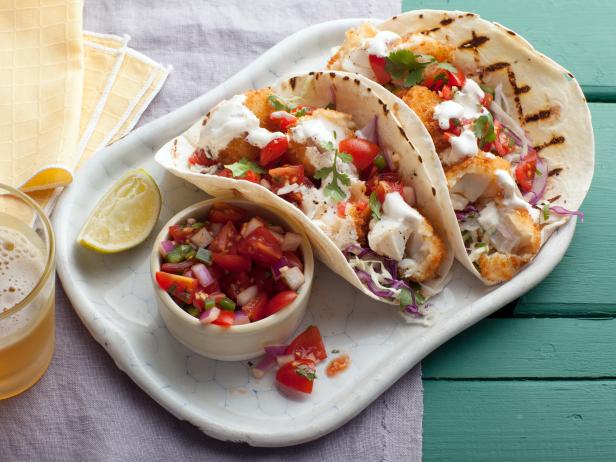 After what was a doozy of a winter, we are pleased to finally welcome spring (and all the yummy produce that follows). By incorporating bright veggies and fruit like asparagus, rhubarb and strawberries, you add layers of flavor to even the simplest dishes — and nobody does that better than the king of Flavortown himself. Read on below to get some of Guy Fieri's best-ever recipes for springtime eats.
Tex Wasabi's Koi Fish Tacos (pictured above)
After marinating flaky cod in a mixture of lime juice and tequila, the fish is coated in coarse breadcrumbs, which means it boasts a crispy crust after a quick deep-fry.