by Maria Russo in Books, Contests, Food Network Chef, July 6th, 2017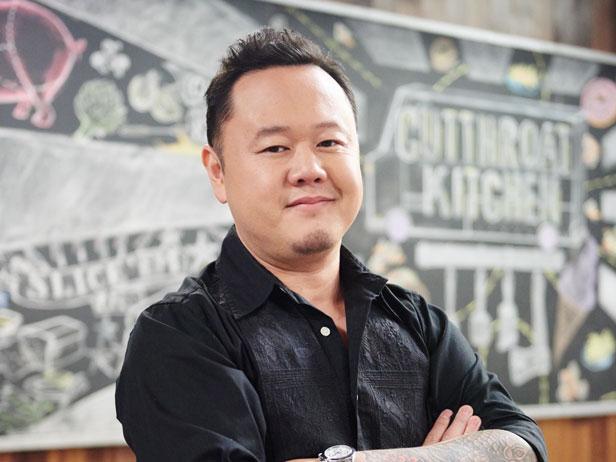 As a judge on Cutthroat Kitchen, Jet Tila offers his spot-on critiques of chefs' sabotaged dishes, but he doesn't just dish out feedback — when it's his turn in the kitchen, he also dishes up plenty of food of his own. This Los Angeles-based chef and restaurateur is known for his Asian-inspired cooking and his culinary expertise, which he's offering up to fans near and far in his just-released cookbook, 101 Asian Dishes You Need to Cook Before You Die: Discover a New World of Flavors in Authentic Recipes.
We caught up with Jet about this new book when he visited Food Network Kitchen for a Facebook Live demo of what he calls My Famous Drunken Noodles (click here to watch the demo and get the recipe), and he told us, "I believe that everyone in America can cook authentic Asian food." Indeed this easy-to-follow cookbook breaks down the ins and outs of Asian cooking, and it's chock-full of dishes you likely know and love but probably haven't ventured to make at home, like tom yum soup, pad thai and drunken noodles. But with Jet's go-to guide, your days of takeout are over. We're giving five lucky, randomly selected readers the chance to win one signed copy each of 101 Asian Dishes You Need to Eat Before You Die. Read on below to hear from Jet, then find out how to enter to win the giveaway.