by Foodlets in Family, Recipes, May 30th, 2017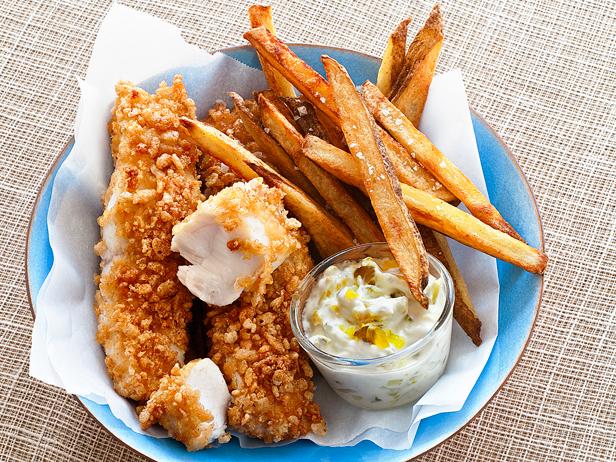 So, you keep hearing about potential health benefits of fish, but your family isn't exactly keen on it. Now what? Instead of swearing it off your dinner menu forever, look to these eight magical recipes. Yes, they're full of good-for-you fish, but they're also full of flavors that my family and yours will enjoy, making them go-to dinner picks. If you've ever wanted to start feeding your crew more seafood, this is an excellent place to start.
Baked Fish and Chips (pictured above)
You'll never guess what secret ingredient the chefs in Food Network Kitchen use to create a hefty crunch without frying. Hint: You may have had it for breakfast.