by Elizabeth Brownfield in In Season, Recipes, February 23rd, 2017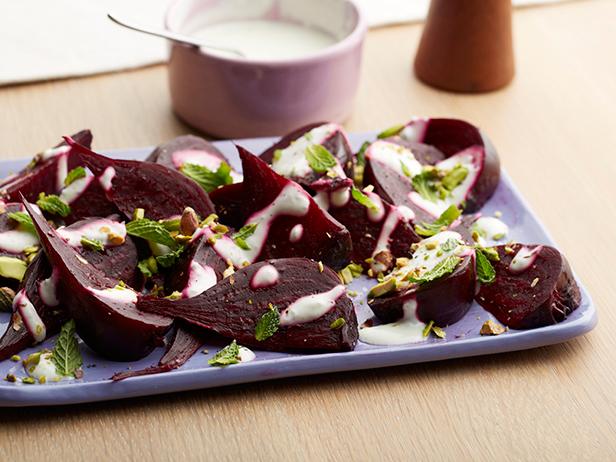 We're in the final stretch of cold, grey winter…but we're still a long way off from the season of juicy tomatoes and basil plucked from our backyards. Get yourself through the final stretch with these 8 beautiful salads showcasing vibrant winter veggies like ruby-hued beets, spicy pastel radishes, sweet-tart apples and jewel-like pomegranate seeds.
Earthy red beets, fresh mint, crunchy pistachios and a Greek yogurt based dressing combine to make our Beets With Creamy Balsamic Vinaigrette and Mint (pictured above).