by Maria Russo in Food Network Chef, June 27th, 2017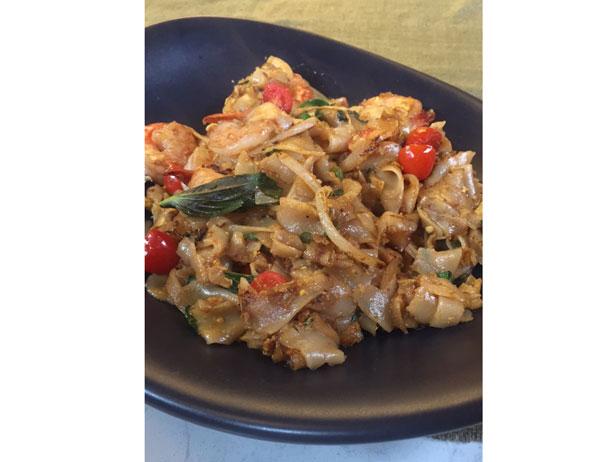 ICYMI: Cutthroat Kitchen judge and longtime chef and restaurateur Jet Tila released a brand-new cookbook, 101 Asian Dishes You Need to Cook Before You Die, this week, and he stopped by Food Network Kitchen to show us how to cook one of his signature dishes on Facebook Live. He made what he calls My Famous Drunken Noodles, and after just a few bites, we get why they're so famous.
"We're chasing the "yum" here," Jet said as he prepped these easy-to-make noodles, noting the five essential flavors that make up Asian cuisine: sour, sweet, salty, hot and savory. He achieves all five of those tastes with just a few key ingredients, including sweet soy sauce and Sriracha. Click the play button on the video above to watch Jet make his Drunken Noodles, then read on below to get the recipe.