by T.K. Brady in Recipes, View All Posts, April 17th, 2017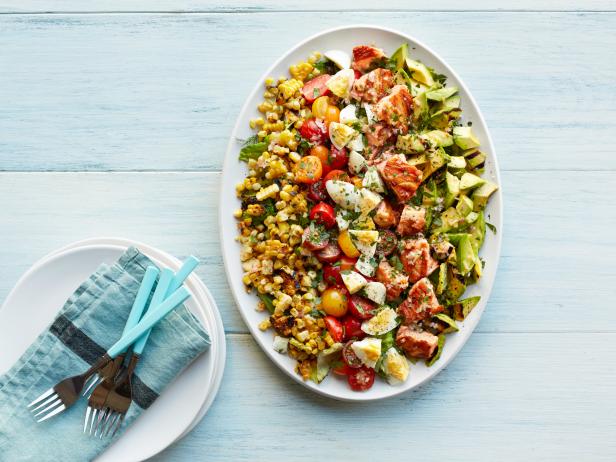 Chances are you have dozens of multicolored hard-boiled eggs sitting around your kitchen. Now that Easter has passed, make the most of your pretty leftovers in recipes to (finally) welcome the warm spring weather. You'll simplify your meal prep for the week and reduce your food waste footprint. A win-win! Here are some recipes to get you started.
Grilled Salmon Cobb Salad (above)
Now that the warmer weather seems like it's really here to stay, heat up the grill for a new kind of cobb salad. You'll grill all your veggie toppings in addition to the salmon before piling everything high on a bed of romaine.