by Emily Lee in Community, News, June 1st, 2017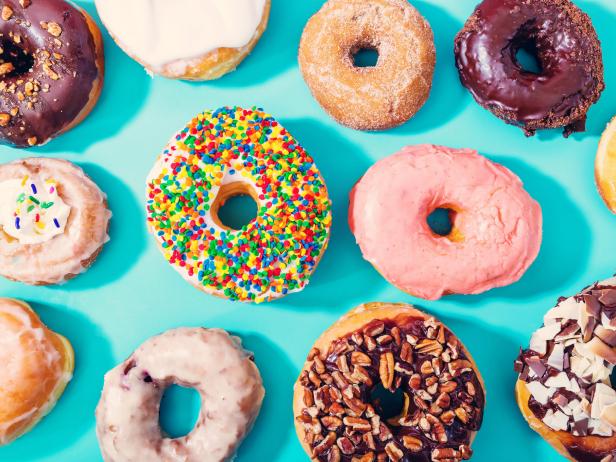 Photo courtesy of Getty Images
Mark your calendars, sugar fiends: Tomorrow is the first Friday of June – better known as National Doughnut Day. In keeping with tradition, some of the nation's most-popular purveyors of fried dough will be doling out their sweet, pillowy creations for free. But did you know there's a longer story behind this beloved foodie holiday?
It all started in Chicago back in 1938, when the Salvation Army decided to honor the women who served on the front lines during WWI, providing infantrymen – known as "doughboys" – with coffee and doughnuts. (It's even said that they fried the doughnuts inside the soldiers' metal helmets!) What began as a fundraiser for the needy during the Great Depression has since morphed into a larger-scale celebration of delicious fried dough, a cornerstone of the American foodscape.
So tomorrow, as you sink your teeth into some sweet, glazed rings, remember the Doughnut Lassies of 1917 — and don't forget to share your pics online using #NationalDoughnutDay or #NationalDonutDay!
Dunkin' Donuts – Nationwide
When: All day
Like last year, Dunkin' Donuts is celebrating National Doughnut Day by giving away one free doughnut per customer with the purchase of any beverage. Guests can choose any kind of doughnut (or "donut," as the chain calls it) they like. The offer is valid at all participating Dunkin' Donuts locations nationwide, throughout the entire day on Friday, June 2.