by Amy Reiter in News, March 2nd, 2017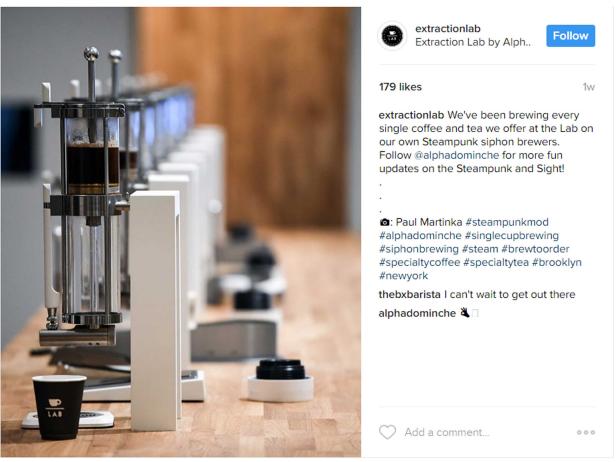 Get this: A new coffee spot in Brooklyn (where else?) is banking that some people will shell out a full $18 for its premium bespoke brew.
Brooklyn Extraction Lab's sticker-shock-inducing java is, Eater recently pointed out, the "most expensive coffee in the U.S." It nudges into second place a $16 cup sold by a high-end San Francisco coffee purveyor, Blue Bottle, Gothamist notes. And that in turn unseated the $15 pour-over at Berkeley, California-based coffee joint Equator, which we're sure unseated some $14 cup of coffee … somewhere.