by Foodlets in In Season, Recipes, August 1st, 2017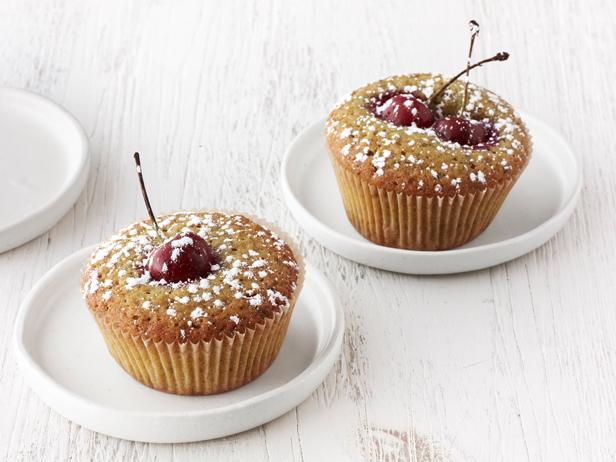 They're here and they're on sale! We're talking about cherries, of course. The first sightings of $1.99 cherries have made their way to my local grocery store, and I get a heaping bag of those beauties every time I go shopping. Now, once we've all had enough handfuls of fresh, juicy cherries to be satisfied, I like to start cooking with them. Get ready to extend your love of cherries from breakfast right through dessert.
Cherry-Pistachio Tea Cakes (pictured above)
How gorgeous are these cupcakes with whole cherries perched right on top? Bonus: They're ready in a hurry, and they're EASY!