by Foodlets in Recipes, March 28th, 2017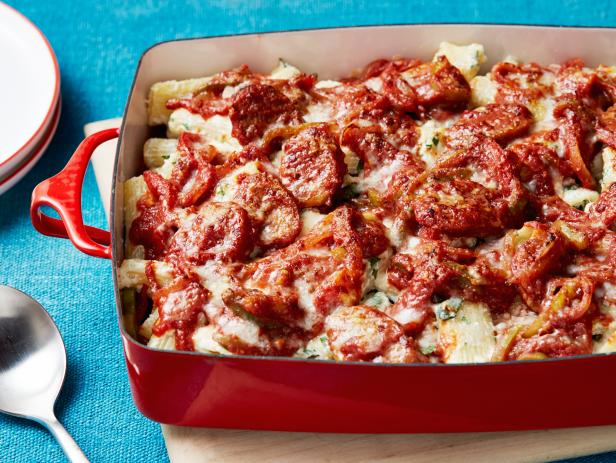 There's something so satisfying about serving a warm casserole for dinner, especially when it covers all the bases by combining a protein, grain and vegetable. But there's more to love about the casseroles we're talking about today: You can almost always prep them ahead of time or double them up as you go. Make one for now, and save the other in the freezer for later or for a friend.
Chicken, Sausage, Pepper and Onion Pasta Fake-Bake (pictured above)
Not every casserole requires hours of time in the oven. Rachael Ray saves time by cooking the pasta, sausage and veggies separately, then popping the whole casserole under the broiler for a few minutes at the end.