by Colleen Park in In Season, Recipes, April 27th, 2017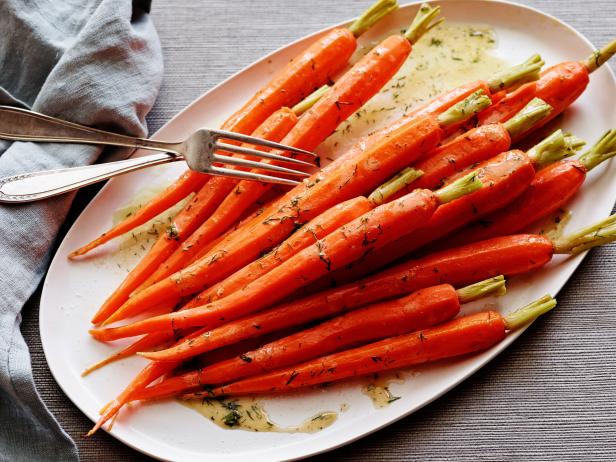 Carrots are in-season (now and for nearly the rest of the year) and it's time to give these bright-orange beauties a real spot on the dinner table. We might be used to mincing and dicing carrots into oblivion for use in fried rice or shepherd's pie, but they can be the star in a stellar side dish, best prepared simply to enhance their sweet, earthy flavor.
Steamed Carrots with Lemon-Dill Vinaigrette
Forget about dicing or shredding. Left in their full-form glory, these sophisticated knife-and-fork carrots are steamed until tender and dressed with a sweet and tangy sauce of honey, lemon, Dijon mustard and red wine vinegar.